Little Flower Pods
Cacao, Hazelnut, Marzipan
Regular price

Sale price

11,68 €
Perfect espresso for pods
The Flower Power Espresso is now also available for your pod machine!

Specialty coffee and pods don't go together? We think they do!

The goal was to roast an uncomplicated coffee that unfolds the best taste at the touch of a button.
About the coffee
AA Karnataka is wonderfully spicy coffee from the Chikmagalur district in southwestern India, a region that was once part of the Kingdom of Mysore. Coffee in this region is grown in harmony with nature under the naturally given shade of forest trees. In addition to the coffee trees, spices such as pepper, vanilla and various types of nuts grow here. The Bourbon trees of our AA Karnataka grow at an altitude of 1500m. After harvesting, they are washed and processed. The AA Karnataka has quite large beans, which later develop a strong and spicy character in the cup.

Once the finished green coffee reaches us in Berlin, we roast it fresh to give it a decadent flavor note. We taste warm notes of hazelnut and almond, as well as sweet raisin.

Like many other coffee-growing countries, India uses a size-based classification system, from AAA (the largest) to AA, A and also PB (Peaberry). Traditionally, it is said that the larger the bean, the higher the quality, but with the development of Specialty Coffee, the industry has realized that this is not true.
Nespresso compatible

Our pods are sustainably produced and contain only the finest coffee. Compatible with Nespresso's OriginalLine or the Morning Machine.
Cultivation

Cultivated with love by great farmers. 100% Arabica coffee, harvested when ripe and carefully processed. Sustainable and fairly traded.
Shipping

Freshly roasted, packed and shipped safely to you by DHL.
Packaging

Our standard bags contain 250g and are 100% recyclable. No mixed materials.
Brewing

Take your tried-and-tested recipe as a starting point for this roast, or get help from our brew guides.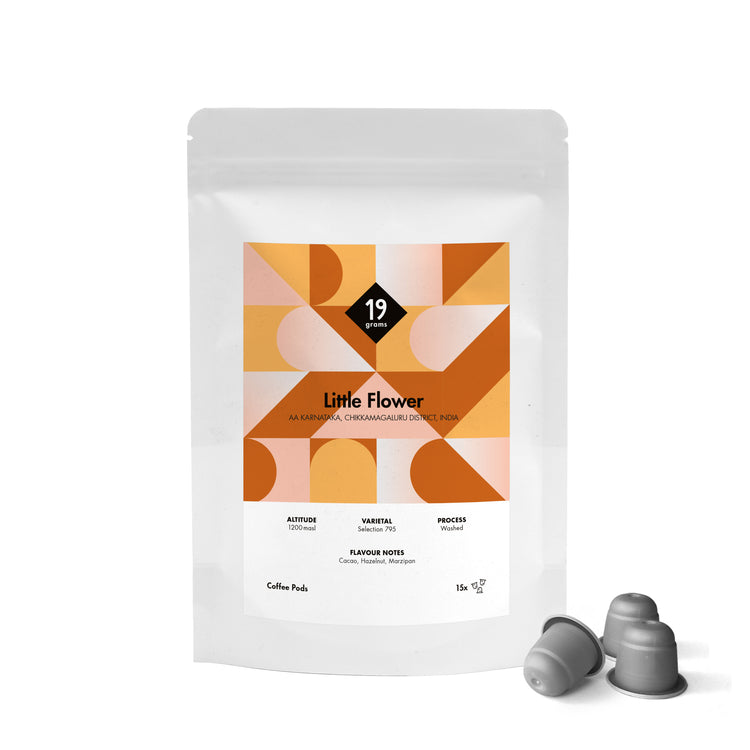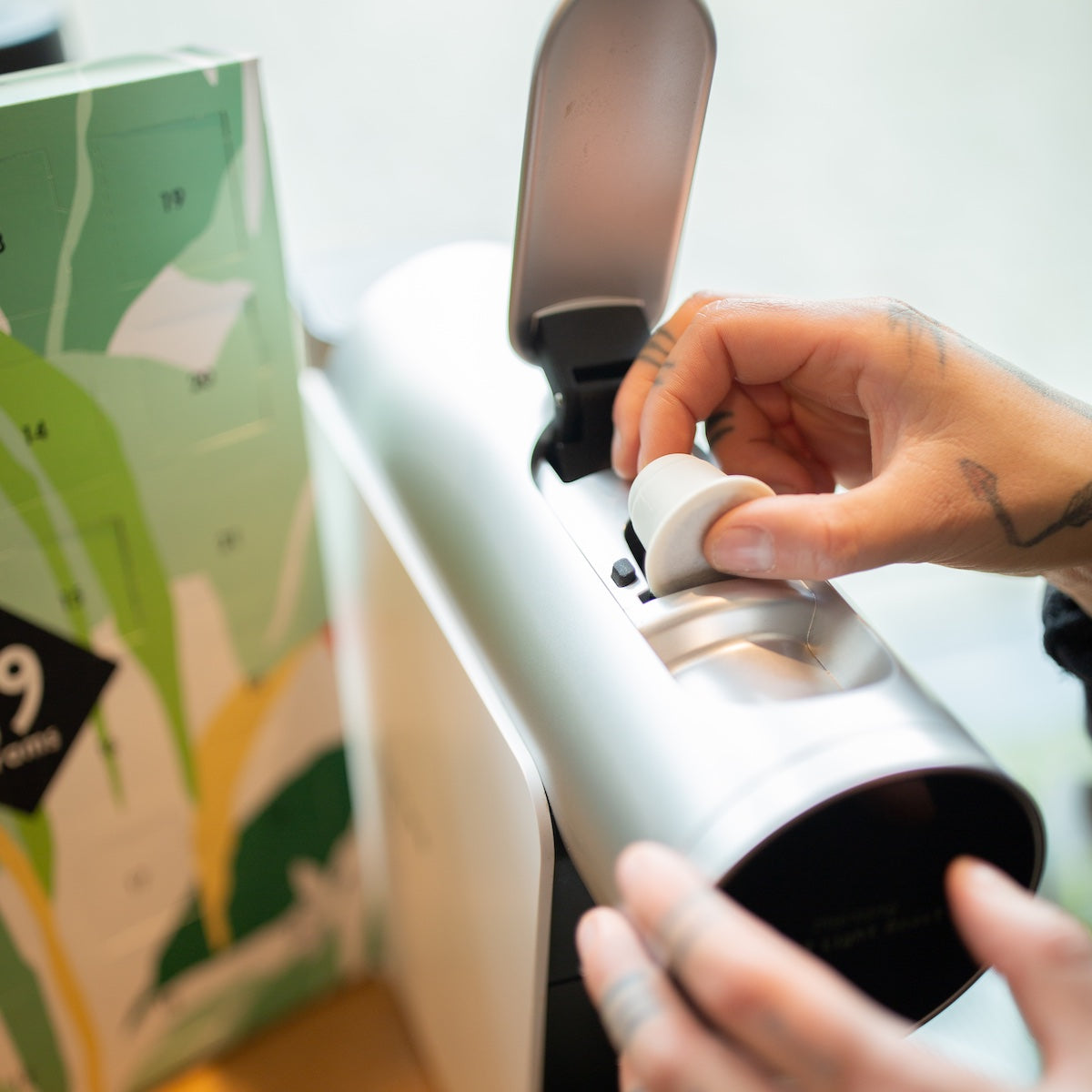 Bloody Good Pods
Specialty coffee for your pod machine? We've developed the first specialty pods so you can enjoy bloody good coffee and the push of a button.
Our sustainable, biodegradable specialty coffee capsules are perfect for your pod machine. They're compatible with every OriginalLine Nespresso machine. At 19grams, we take great care to maximise the sustainability of our products. These CO2-neutral pods are filled with our top-notch specialty coffee, and can be disposed of in your organic waste. Bloody good, right? On top of that, the air-tight packaging keeps your pods tasty for longer, and is fully recyclable.
Simply order your favourite coffee online.
Sustainably grown
Carefully grown and processed by our partners.
Worldwide shipping
Safe and reliable with DHL. Direct to your door.
Recyclable packaging
There are no mixed materials in our coffee bags, making them easy to recycle.
Pay securely
Choose from several secure payment methods
.
Free shipping from €30

Easy, safe and fast delivery with DHL. Free of charge from €30 order value.

Directly & Fairly Traded

We attach great importance to our long-term relationships, keeping farmers on equal terms.