9. December | Kawo Farm - Kenya Espresso
Peach, Blueberry, Jasmine
About the coffee
This natural, fruity forest coffee with a floral body is hand harvested at Kawo Kamina Farm. Located in the Sheka appellation, not far from Kaffa and its forest reserve, the area features rich vegetation with a wide variety of tree species.
Helena Georgalis from Moplaco took over the farm two years ago and is now working hard to produce exceptional qualities.
The cherries are carefully picked by hand and then spread out to dry evenly on the 45 African beds installed by Moplaco. According to the Tepi Research Center, the coffee produced here is of the 74110 variety.
About the farm
Kawo Kamina Farm is located at an altitude of about 2,000 meters and is surrounded by a dense vegetation cover that provides optimal shade and ensures high quality coffee production. The estate near the village of Kawo extends over 150 hectares in the Sheka appellation. It has been in existence for 7 years. Helena Georgalis took over the management just over two years ago, and this is her first harvest. Helena has extensive experience in the Ethiopian coffee sector and with this farm she has further developed her expertise by becoming a producer herself. It was brave of her to take on such a challenge, especially in such a remote, difficult-to-access forest.
Cultivation

Cultivated with love by great farmers. 100% Arabica coffee, harvested when ripe and carefully processed. Sustainable and fairly traded.
Packaging

Our tins contain 50g of coffee, and are recylcable. No mixed materials.
Preparation

Start with your approved recipe or check out the

Brew Guides

.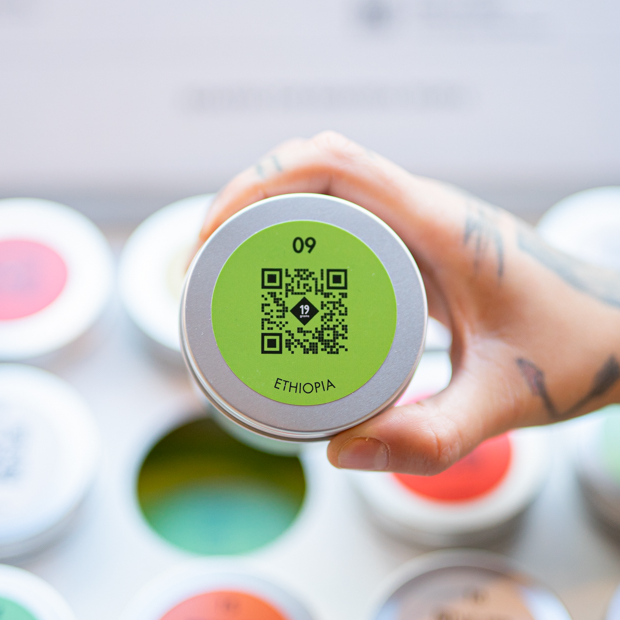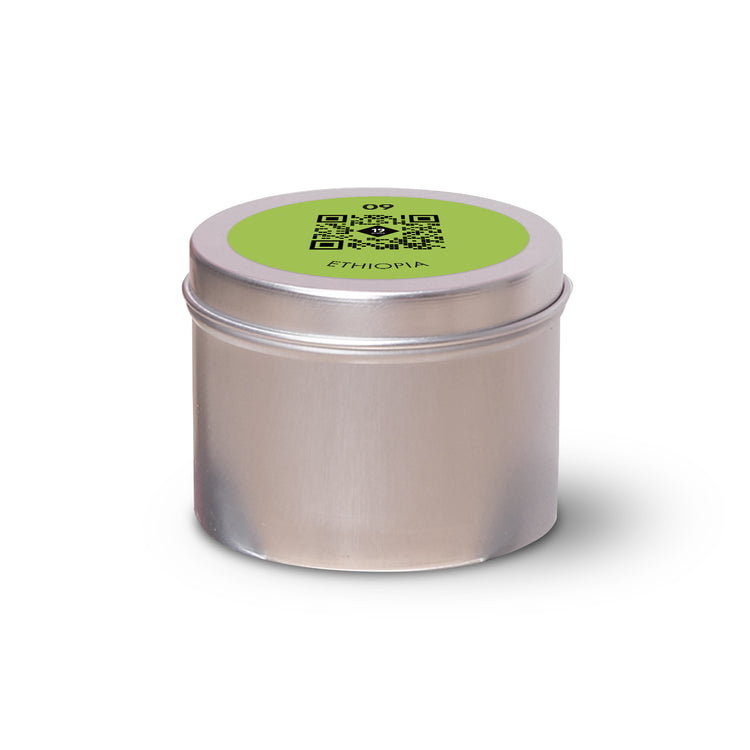 Bloody Good Advent
For 8 delicious years.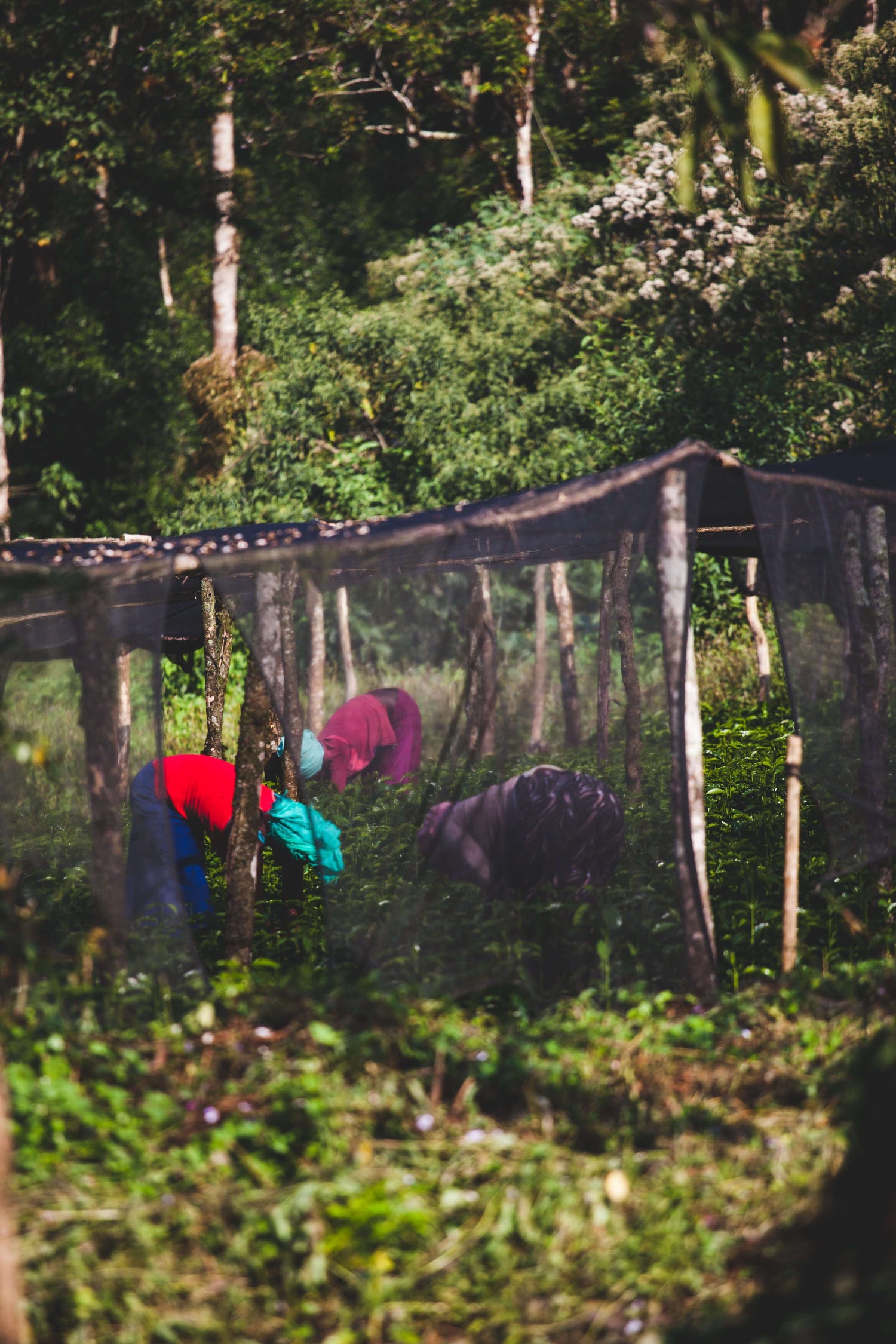 About the Coffee
Peach, Blueberry, Jasmine
Score: 88
Sweetness: 5/5 Blaubeere
Acidity: 4/5 hell und tropisch
Mouthfeel: 4/5 Hell und seidig
Body: 5/5 seidig, weich

Variety: Heirloom
Processing: Natural
Harvesting Year: 2020
Drying Time: 14 days on raised african beds

Suggested brew recipe:
1:2, 19gr coffee grounds for 40gr Espresso yield, brewing time: 30-35 secs.
About the Coffee
Fruity-exciting Heirloom from Ethiopia with flavour notes of peach, jasmine and blueberry.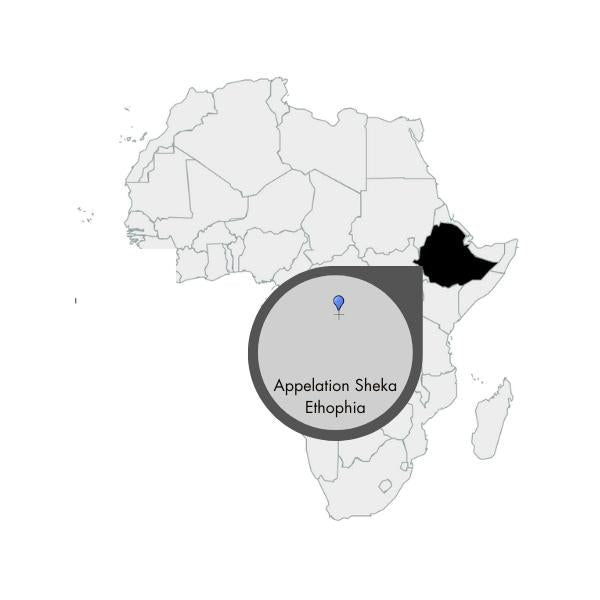 About the farm
Heleanna Georgies manages the farm since 2008 and concentrates on unknown coffee varietals.

Relationship: new partnership
Producer: Helenanna Georgalis
Type of Farm: lead by owner
Region, Country: Masha, Sheka, ET
Altitude: 1,900 - 2,000 masl
Soil type: fertile soils
Fertilisation method: ecologic
Shadow Type: forest coffee
Processing location: on the farm
Number of varieties: verschiedene
Harvest season: Nov - Jan
Simply order your favourite coffee online.
Sustainably cultivated
Carefully grown and processed by our partners
Wordwide Shipping
Shipped Carefully and safe with
DHL
. To your home.
Recycable packaging
No mixed materials in our coffee bags, therefore easy to recycle.
Pay safely
Choose from several secure payment methods.
Free Shipping over 30€

Easy, safe and fast delivery with DHL. Free of charge from 30€ order value.

Coffee Subscription

Get your favourite coffee in the subscription. Easy and free shipping* to your home.

Direct & Fair trade

We give great importance to longerterm relationships. On the same page with the farmers.