5. December | Finca Chocan - Peru Capsule
Plum, White Chocolate, Macadamia
A flavorful, very balanced, fruity-chocolatey and delicate espresso from your Nespresso machine.
About the coffee
The beans of Finca Chocan coffee come from the Cajamarca region, located in the north of the Andean country and bordering Ecuador. Our beans grow at an altitude of 1750m (m.a.s.l.). They are of the Caturaí variety and come from Finca El Chocan.
Within 12 hours after harvesting, the beans are removed from the pulp with the help of a pulper, washed with fresh spring water and fermented. Afterwards, the beans are spread out in the sun, where they are checked and sorted out once again, and then dried for about 2 weeks.
About the farm
The finca and its owner Miguel Chocan are members of Programa Familia. An agricultural extension program in Peru with the mission to promote the self-determined work and development of small coffee producers. Since 2003, the initiative has been advising and supporting farmers like Miguel on farm management, resource management, and sustainable farming practices. It is also a network of many small farmers in the region. Small farms are to be strengthened in a self-determined and sustainable way in order to be able to compete on the world market with their coffees.
Cultivation

Cultivated with love by great farmers. 100% Arabica coffee, harvested when ripe and carefully processed. Sustainable and fairly traded.
Packaging

The 19grams capsule advent calendar is 100% recyclable and made from 100% recyclable materials. Even the capsules are compostable.

It doesn't get any greener than this!
Brewing

Our capsules contain 7g of coffee - that's a little more than commercial capsules from other suppliers like Nespresso. Therefore, use a little more water when brewing - like a lungo.
Bloody Good Advent
Since 8 years we roast the unique Coffee Advent Calendar. Now finally capsule compatible.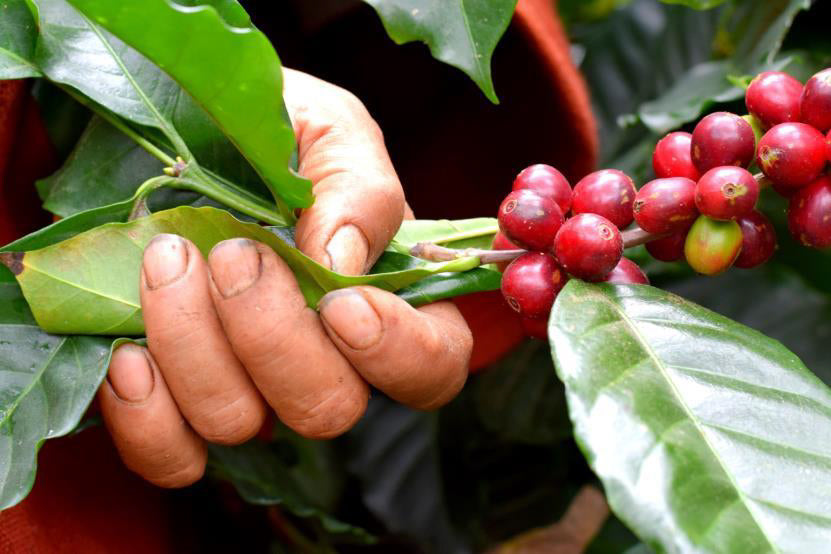 To the Coffee
Plum, White Chocolate, Macadamia
Score: 87
Sweetness:
Acidity:
Mouthfeel:
Body:

Variety: Catuaí
Processing: Washed
Harvesting Year: 2020
Drying Time: 14 days

Suggested brew recipe:
We recommend the Lungo button in your Nespresso machine.
About the coffee
An espresso roast with predominantly sweet notes of white chocolate, plum and macadamia.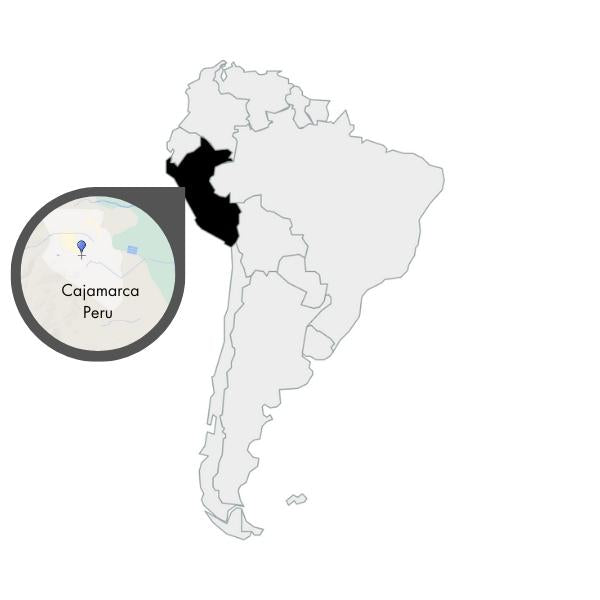 About the farm


Relationship: for several years
Producer: Juan Quevedo
Type of Farm: family owned business
Region, Country: San Ignacio, PE
Altitude: 1.650 masl
Soil type: fertile
Fertilisation method: biological
Shadow Type: im Schatten gewachsen
Processing location: on the farm
Number of varieties: verschiedene
Harvest season: Mar - Sept
More about the farm
Die Finca und ihr Inhaber Miguel Chocan sind Mitglieder des Programa Familia. Ein landwirtschaftliches Beratungsprogramm in Peru mit der Aufgabe, die selbstbestimmte Arbeit und Entwicklung kleiner Kaffeeproduzenten zu fördern. Seit 2003 beraten und unterstützt die Initiative Farmer wie Miguel in Bezug auf Farmmanagement, Ressourcenverwaltung sowie nachhaltige Anbaumethoden. Sie ist außerdem ein Netzwerk vieler Kleinbauern in dieser Region. Kleine Farmen sollen selbstbestimmt und nachhaltig gestärkt werden, um auf dem Weltmarkt mit ihren Kaffees bestehen zu können.
FAQs Advent Calendar
HOW DO I KNOW WHAT COFFEE IS IN THE CAPSULE?

Scan the QR code on the back of the calendar for detailed information.
CAN I ORDER THE ADVENT CALENDAR ONLINE AND PICK IT UP IN ONE OF YOUR CAFES?

Yes, you can also choose the roastery pickup and come by our shop. This costs nothing. Please note the information we will send you by email when you pick up.
Order your favourite coffee simply online.
Sustainably grown
Carefully grown and processed by our partners.
Worldwide Shipping
Safe and secure with DHL. To your home.
Recyclable packaging
No mixed materials in our coffee bags, therefore easy to recycle.
Pay securely
Choose from several secure payment methods
.
Free Shipping from 30€

Easy, safe and fast delivery with DHL. Free of charge from 30€ order value.

Direct & Fairtrade

We attach great importance to long-term relationsships.