10. December | SOPACDI - Kongo Capsule
Raisin, Caramell, Clementine
About the coffee
This coffee is a bourbon variety grown at 1600m near Lake Kivu in Congo. Washed coffee is often praised for its purity. This method allows you to taste all the vibrant notes and distinct flavours of the country and variety of origin. The clarity is mainly due to the fact that the pulp is removed before drying. The flavour profile has a good balance of sweet raisin and golden caramel combined with fruity and tart clementine.
About the farm
The SOPACDI (La solidarité pour la Promotion des Actions Café et le Développement Intégral) cooperative is located in the village of Tsheya-Minova in the province of South Kivu in the Democratic Republic of Congo.
SOPACDI was founded in 2003 on the initiative of Joachim Munganga Mahemu. Today, the cooperative has 7665 members. The aim of SOPACDI is to help smallholder farmers by improving the quality and quantity and by selling their coffee on the international market. The cooperative also improves housing and public infrastructure - roads, bridges, health centers and schools.
Cultivation

Cultivated with love by great farmers. 100% Arabica coffee, harvested when ripe and carefully processed. Sustainable and fairly traded.
Packaging

The 19grams capsule advent calendar is 100% recyclable and made from 100% recyclable materials. Even the capsules are compostable.

It doesn't get any greener than this!
Brewing

Our capsules contain 7g of coffee - that's a little more than commercial capsules from other suppliers like Nespresso. Therefore, use a little more water when brewing - like a lungo.
Bloody Good Advent
For 8 years, we've roasted the unique Coffee Advent Calendar. Now finally capsule compatible.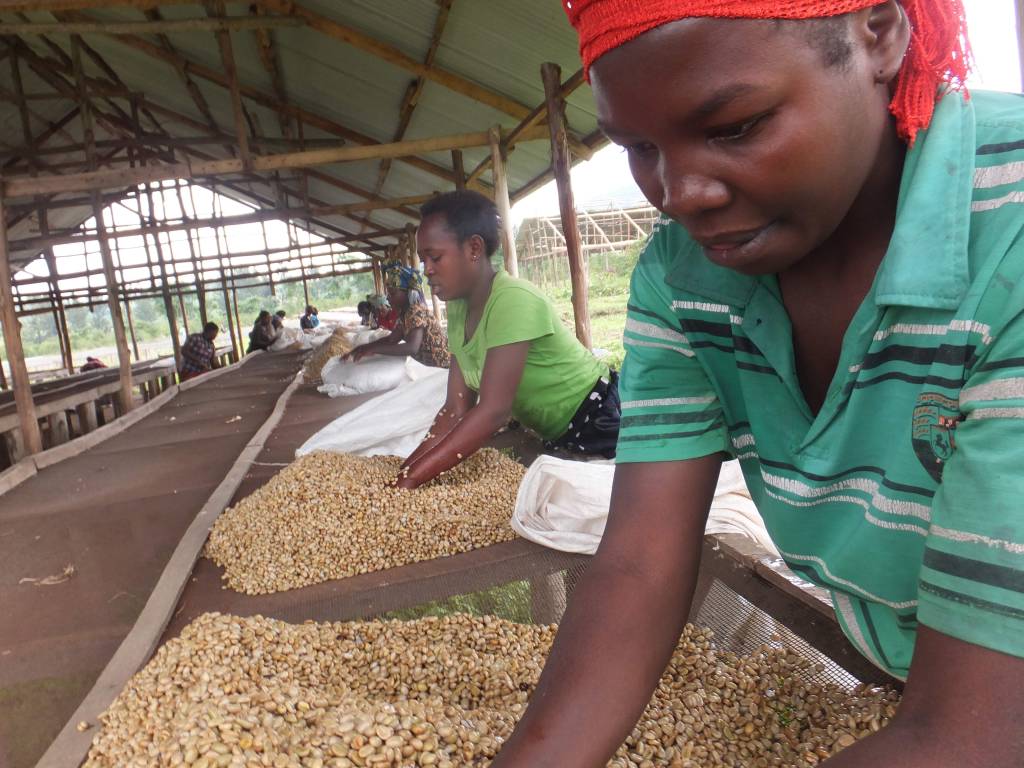 To the Coffee
Raisin, Caramell, Clementine
Score:
Sweetness:
Acidity:
Mouthfeel:
Body:

Variety: Bourbon
Processing: Washed
Harvesting Year: 2021
Drying Time: 14 days on African beds

Suggested brew recipe:
1:2, 19gr coffee grounds for 40gr Espresso yield, brewing time: 30-35 secs.
About the coffee
An exciting Lot from Congo - clean with notes of clementine.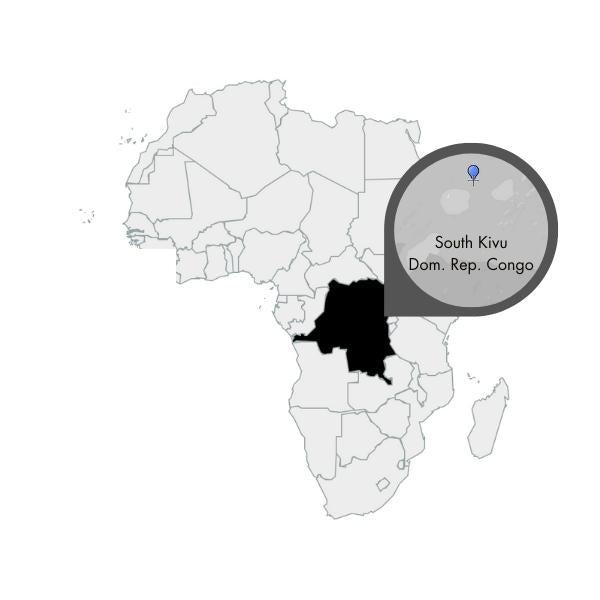 About the farm
SOPACDI is a "cooperative" and improves production conditions in the region.

Relationship: new partnership
Producer: SOPACDI
Type of Farm: lead by owner
Region, Country: Lake Kivu, CG
Altitude: 1,600 masl
Soil type: fertile soils
Fertilisation method: organic
Shadow Type: im Schatten gewachsen
Processing location: on the farm
Number of varieties: verschiedene
Harvest season: Nov - Jan
More about the farm
SOPACDI ist eine "Genossenschaft" und verbessert die Produktionsbedingungen in der Region.
Die Genossenschaft SOPACDI (La solidarité pour la Promotion des Actions Café et le Développement Intégral) befindet sich im Dorf Tsheya-Minova in der Provinz Süd-Kivu in der Demokratischen Republik Kongo.Die SOPACDI wurde im Jahr 2003 auf Initiative von Joachim Munganga Mahemu gegründet. Heute hat die Genossenschaft 7665 Mitglieder. Ziel von der SOPACDI ist es, den Kleinbauern durch die Verbesserung von Qualität und Quantität sowie durch den Verkauf ihres Kaffees auf dem internationalen Markt zu helfen. Die Genossenschaft verbessert auch den Wohnungsbau und die öffentliche Infrastruktur - Straßen, Brücken, Gesundheitszentren und Schulen.
FAQs Advent Calendar
HOW DO I KNOW WHAT COFFEE IS IN THE CAPSULE?

Scan the QR code on the back of the calendar for detailed information.
CAN I ORDER THE ADVENT CALENDAR ONLINE AND PICK IT UP IN ONE OF YOUR CAFES?

Yes, you can also choose the roastery pickup and come by our shop. This costs nothing. Please note the information we will send you by email when you pick up.
Order your favourite coffee simply online.
Sustainably grown
Carefully grown and processed by our partners.
Worldwide Shipping
Safe and secure with DHL. To your home.
Recyclable packaging
No mixed materials in our coffee bags, therefore easy to recycle.
Pay securely
Choose from several secure payment methods
.
Free Shipping from 30€

Easy, safe and fast delivery with DHL. Free of charge from 30€ order value.

Direct & Fairtrade

We attach great importance to long-term relationsships.