4. La Granada Pink Bourbon – Colombia Filter
Caramel, Passionfruit, Orange Blossom
This is a washed pink bourbon from one of our favourite partners at La Granada in Colombia. They've delivered again, producing a coffee with strong notes of caramel, passion fruit and orange blossom, with a light body and a complex, citrusy finish.
Cultivation

Grown with love by great farmers. 100% arabica coffee, picked when it's ripe, processed with care, and fairly traded.
Packaging

The tins in our advent calendar hold 50g of coffee and are free from mixed materials, making them 100% recyclable.
Brewing

Take your tried-and-tested recipe as a starting point for this roast, or get help from our

brew guides

.
Your Scoring Card

The coffee cherry can develop up to 1,200 different natural flavours. Depending on location and variety. Learn to understand the flavours in coffee with the Scoring Card. Grade your coffee by filling out your Scoring Card.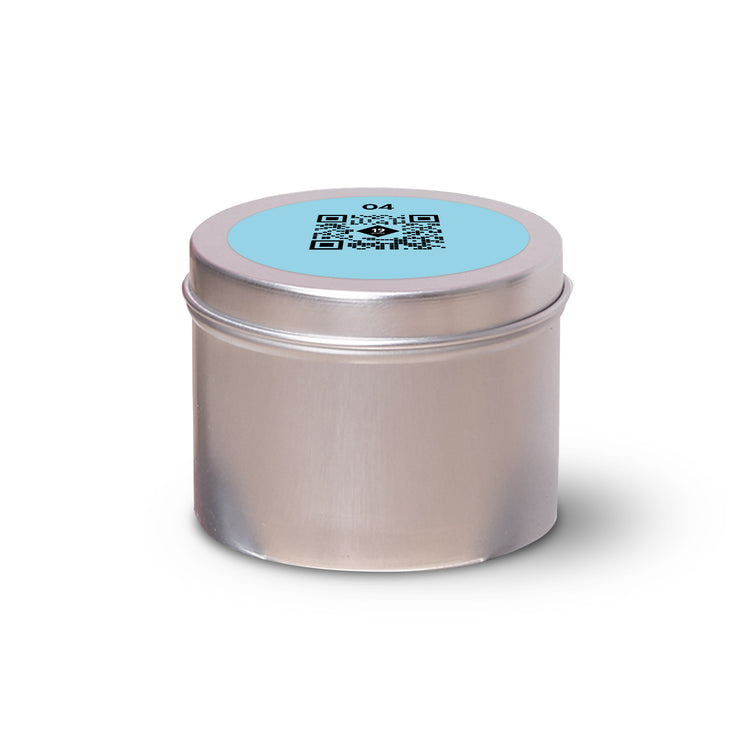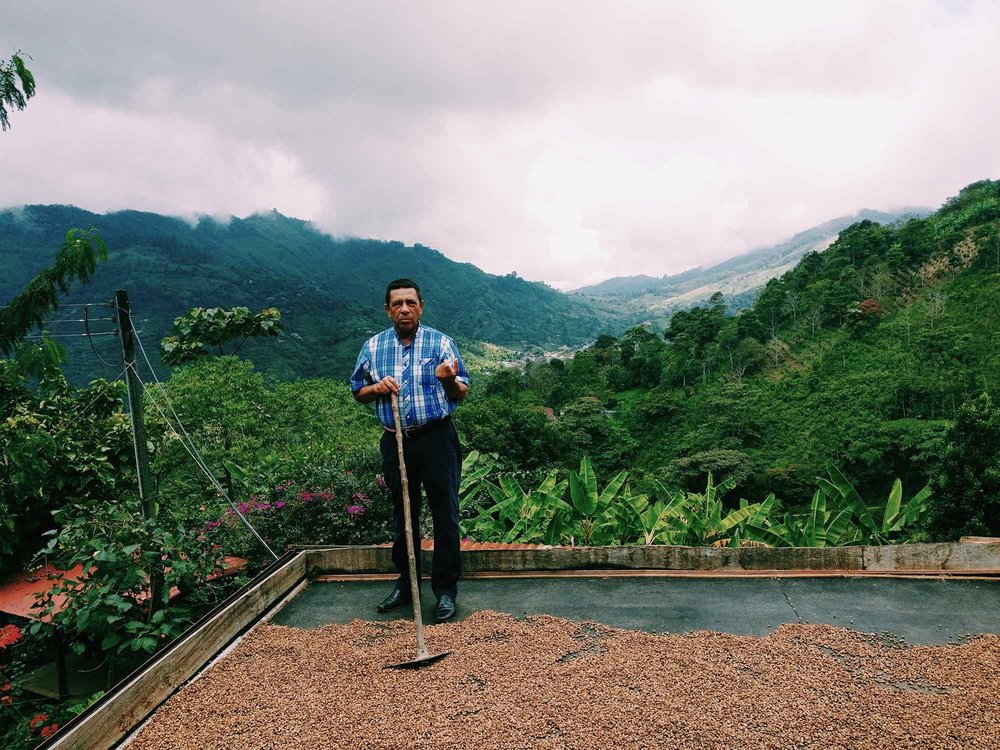 To the coffee
Caramel, Passionfruit, Orange Blossom
Score: 88
Sweetness: 5/5 Orange
Acidity: 4/5 Grapefruit
Mouthfeel: 4/5 Bright
Body: 4/5 Complex and Citric

Variety: Pink Bourbon
Processing: Washed
Harvesting Year: 2022
Drying Time: About 2 weeks

Suggested brew recipe:
1:16.5 (eg 15g coffee to 250g water) in 2:30 to 3:30 minutes
About the coffee
This is a fine example of the rare pink bourbon variety, which is a hybrid of red and yellow bourbon, discovered in the 1990s by Don Gabriel Castaño, who made it famous in his region. During harvesting, cherries are hand-sorted by ripeness, before entering an extended fermentation in tanks for 96 hours, where their flavours develop. The cherries are then washed before being dried for around two weeks.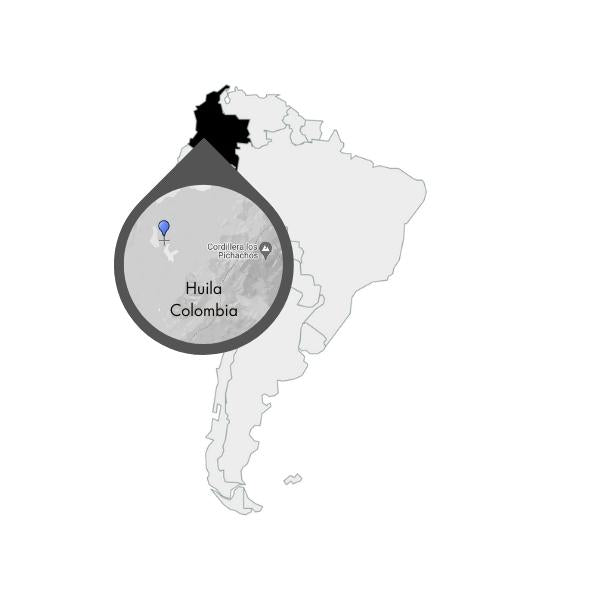 The farm | Finca La Granda
In 1990, the Colombian economy opened its doors to international markets. For Colombian producers, this proved to be an enormous challenge, as imported products were substantially cheaper than their local produce, undercutting their hard work. Coffee farmer Don Gabriel Castaño faced the very same problem; that is, of course, until he discovered pink bourbon, a rare coffee variety.

Fascinated by the vibrant colour of the seeds, he planted this unknown variety on his Finca La Granda in Huila, and quickly found them to be a lucrative crop, especially for their resistance to leaf rust. He decided to plant his entire farm with pink bourbon, and saw great success producing a high quality, high yield coffee and securing a stable income for him and his family.

Gabriel and his wife Carmen have six children – four daughters and two sons – five of whom followed in the footsteps of their parents, becoming coffee producers themselves. Although Gabriel is reaching the twilight of his life, and medical complications mean he can no longer drink coffee, he says he wouldn't want to swap his life with anyone. He planted 8000 trees over his career, and is famous in his region for introducing pink bourbon to his colleagues. A real Don of coffee in Huila!

Relationship: Longstanding partner
Producer: Don Gabriel Castaño
Type of Farm: Family-run farm
Region, Country: Huila, Colombia
Altitude: 1620 masl
Soil type: Fertile soils
Fertilisation method: organic
Shadow Type: shade grown
Processing location: On the farm
Number of varieties: Various
Harvest season: May-June / Nov-Jan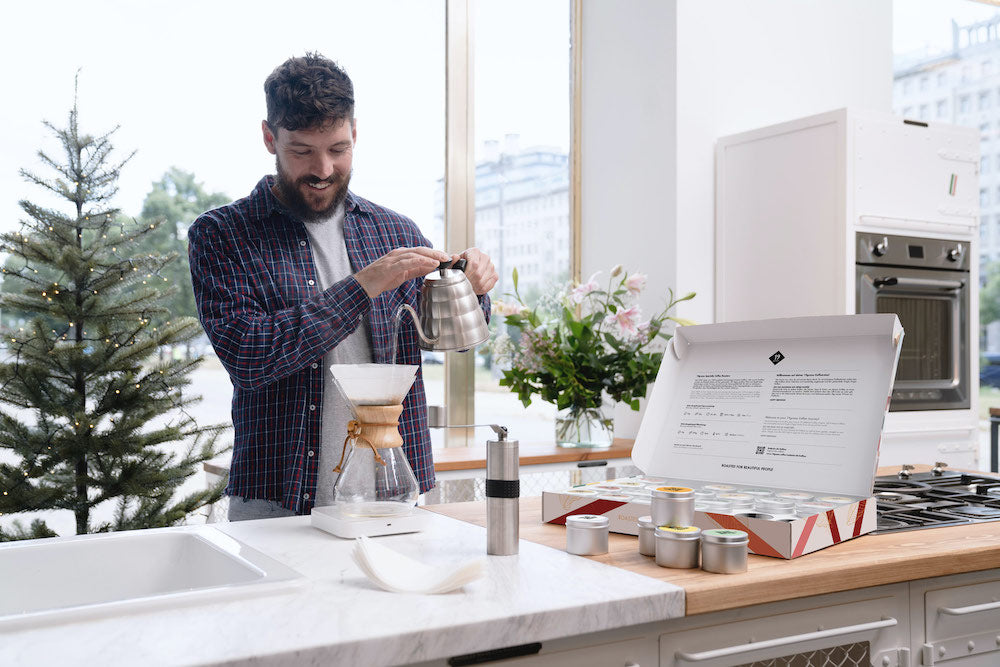 Bloody Good Filter
Coffee is a fruit with many natural fruit acids. We roast our coffees to bring out these acids, but also to bring out the sweetness. When our roasters develop a flavour profile for a filter coffee, they make sure to use a slightly lower temperature. In our coffees, we bring out the natural flavour profile of each variety, but also of the terroir of Origin.
Simply order your favourite coffees online
Sustainably grown
Carefully grown and processed by our partners.
Worldwide shipping
Safe and reliable with DHL. Direct to your door.
Recyclable packaging
There are no mixed materials in our bags, making them easy to recycle.
Pay securely
Choose from several secure payment methods.
Christmas Presents for Coffee Lover
Free shipping from €30

Easy, safe and fast delivery with DHL. Free of charge from €30 order value.

Directly & Fairly Traded

We attach great importance to our long-term relationships, keeping farmers on equal terms.