3. Deny Delgado Caturra – Peru Filter
Apple Pie, Muscavardo Sugar, Brown Spice
This coffee from Miraflores, San Jose de Lourdes in Peru has an intensely creamy sweetness, balanced by a delicate, pear-like acidity. Deny Delgado has produced a fantastically complex coffee, with notes of apple and cinnamon, and a citrusy finish accompanying the lively body of the cup.
Cultivation

Grown with love by great farmers. 100% arabica coffee, picked when it's ripe, processed with care, and fairly traded.
Packaging

The tins in our advent calendar hold 50g of coffee and are free from mixed materials, making them 100% recyclable.
Brewing

Take your tried-and-tested recipe as a starting point for this roast, or get help from our

brew guides

.
Your Scoring Card

The coffee cherry can develop up to 1,200 different natural flavours. Depending on location and variety. Learn to understand the flavours in coffee with the Scoring Card. Grade your coffee by filling out your Scoring Card.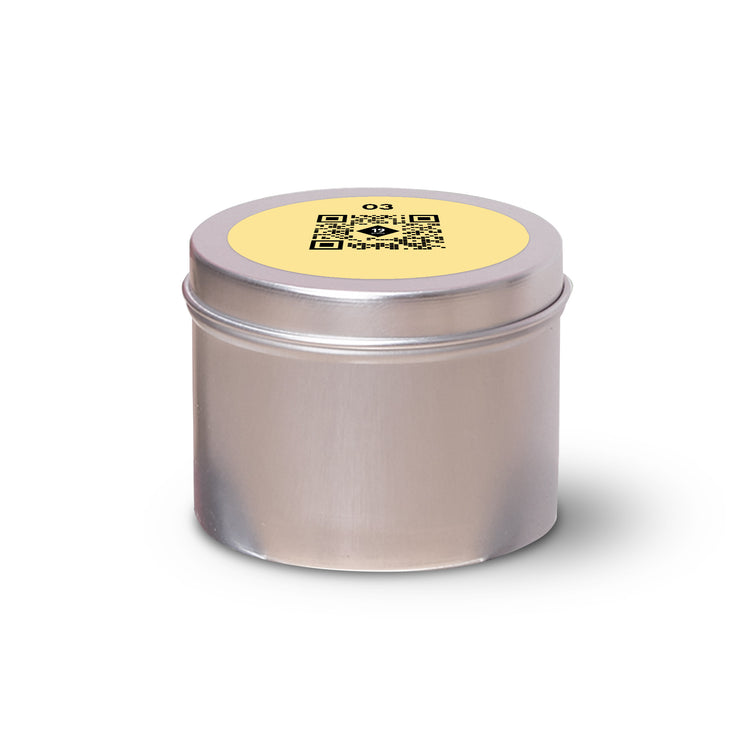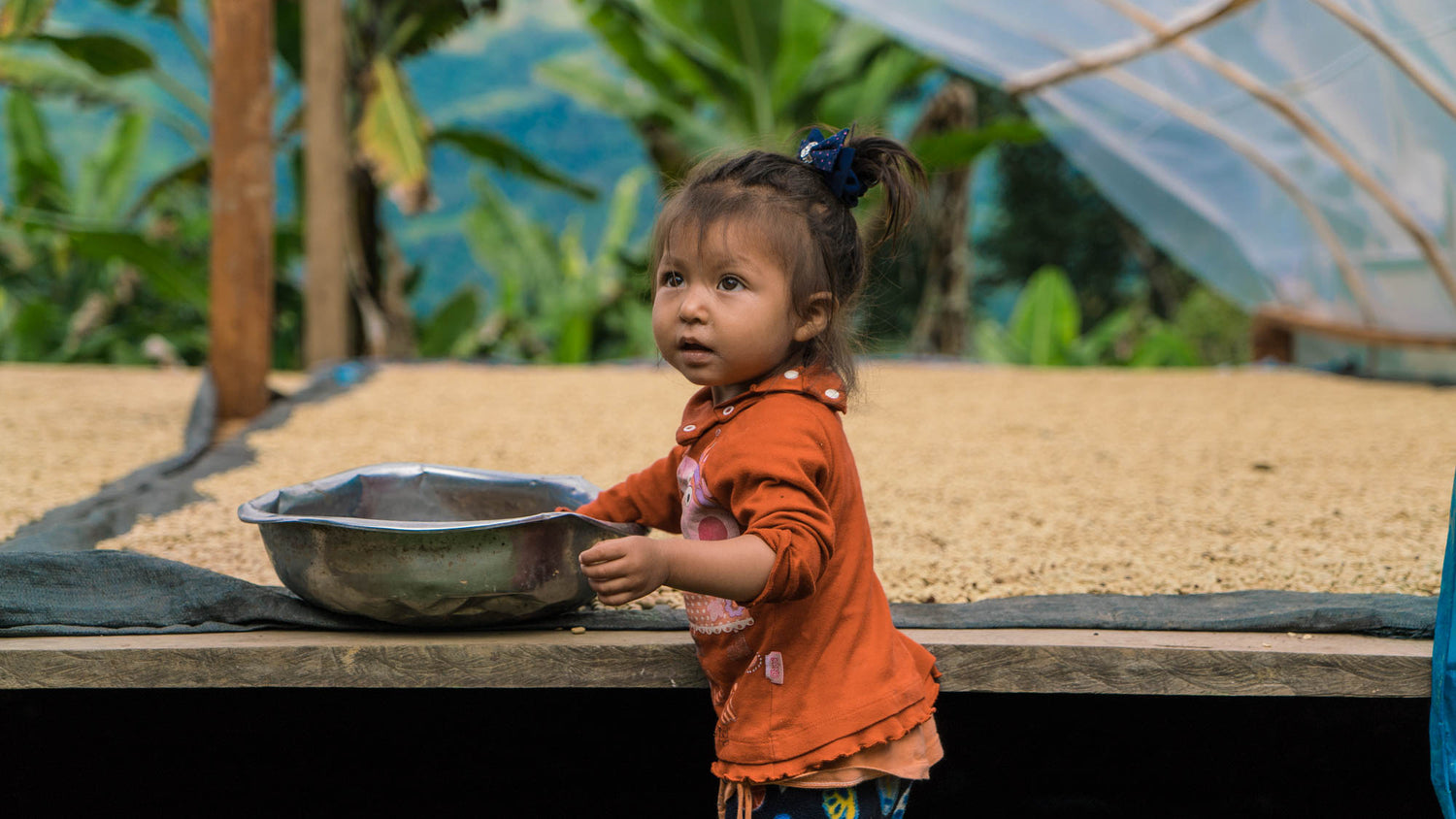 To the coffee
Apple Pie, Muscavardo Sugar, Brown Spice
Score: -
Sweetness: 4/5 Butter
Acidity: 3/5 Pear
Mouthfeel: 4/5 Sparkling
Body: 4/5 Sweet and Nutty

Variety: Caturra
Processing: Natural
Harvesting Year: 2022
Drying Time: About 15 days

Suggested brew recipe:
1:16.5 (eg 15g coffee to 250g water) in 2:30 to 3:30 minutes.
About the coffee
Picking is a lengthy process at the Finca Los Cedros, with pickers taking several passes to ensure they grab each coffee cherry at its ripest point. Once picked, the cherries are depulped on the same day before they are fermented without water for about 25 hours, before being washed fully three times to give a squeaky-clean end product. The coffee is then laid out to dry in raised beds in a covered area, giving a slow, 15-day drying time. The beans are then sacked up and stored in a cool, dark place as they wait for export by Lima Coffees.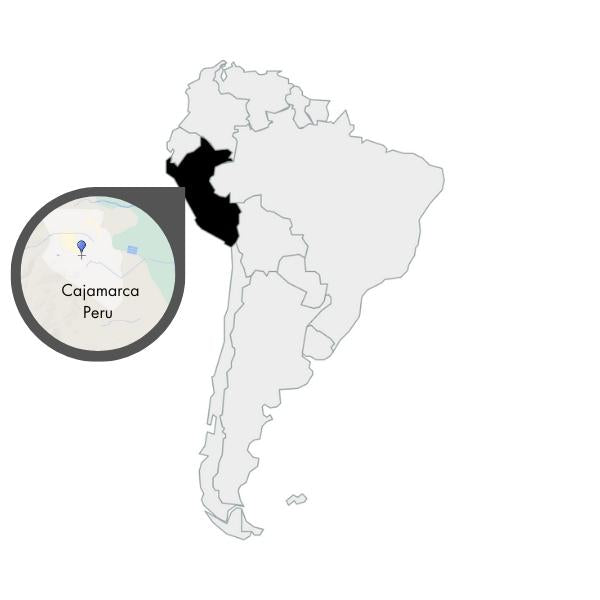 The farm | Finca Los Cedros
Deny Delgado runs the Finca Los Cedros in Miraflores in the Peruvian region of San Jose de Lourdes. The tropical climate and sandy, clay soils offer the perfect conditions for growing coffee.

Relationship: New partner
Producer: Deny Delgado
Type of Farm: Owner-operated farm
Region, Country: Miraflores, San Jose de Lourdes, Peru
Altitude: 1900 masl
Soil type: Sandy clay
Fertilisation method: organic
Shadow Type: Shade grown
Processing location: On the farm
Number of varieties: Various
Harvest season: June - Sept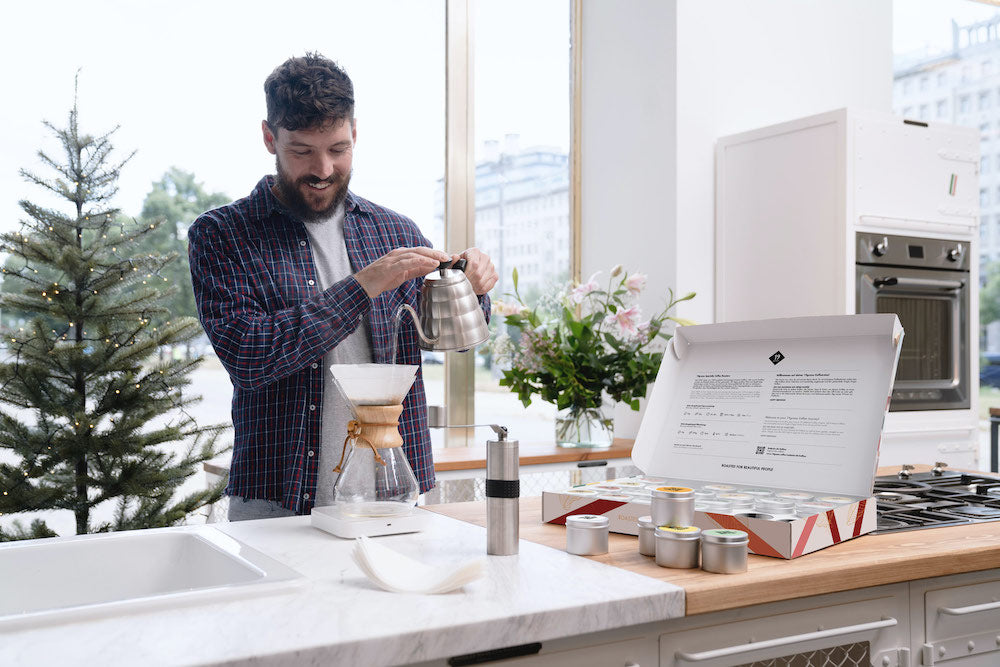 Bloody Good Filter
Coffee is a fruit with many natural fruit acids. We roast our coffees to bring out these acids, but also to bring out the sweetness. When our roasters develop a flavour profile for a filter coffee, they make sure to use a slightly lower temperature. In our coffees, we bring out the natural flavour profile of each variety, but also of the terroir of Origin.
Simply order your favourite coffees online
Sustainably grown
Carefully grown and processed by our partners.
Worldwide shipping
Safe and reliable with DHL. Direct to your door.
Recyclable packaging
There are no mixed materials in our bags, making them easy to recycle.
Pay securely
Choose from several secure payment methods.
Christmas Presents for Coffee Lover
Free shipping from €30

Easy, safe and fast delivery with DHL. Free of charge from €30 order value.

Directly & Fairly Traded

We attach great importance to our long-term relationships, keeping farmers on equal terms.