24. Marsellessa - Costa Rica Filter
Blueberry, Cane Sugar, Chocolate Fudge
For the last coffee in out journey around the world, we turn one of our oldest partners in Diego and his team at the Hacienda Sonora in Costa Rica. These kind of relationships in Costa Rica were the beginnings of our direct trade approach twenty years ago, and its fitting to end with this decadent, rich coffee of the rare Marsellessa variety.
Cultivation

Grown with love by great farmers. 100% arabica coffee, picked when it's ripe, processed with care, and fairly traded.
Packaging

The tins in our advent calendar hold 50g of coffee and are free from mixed materials, making them 100% recyclable.
Brewing

Take your tried-and-tested recipe as a starting point for this roast, or get help from our

brew guides

.
Your Scoring Card

The coffee cherry can develop up to 1,200 different natural flavours. Depending on location and variety. Learn to understand the flavours in coffee with the Scoring Card. Grade your coffee by filling out your Scoring Card.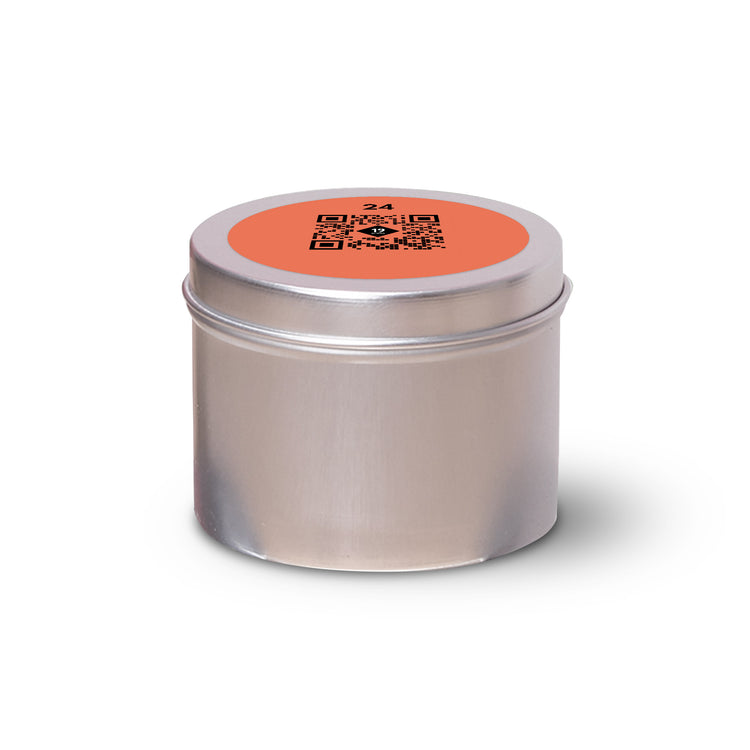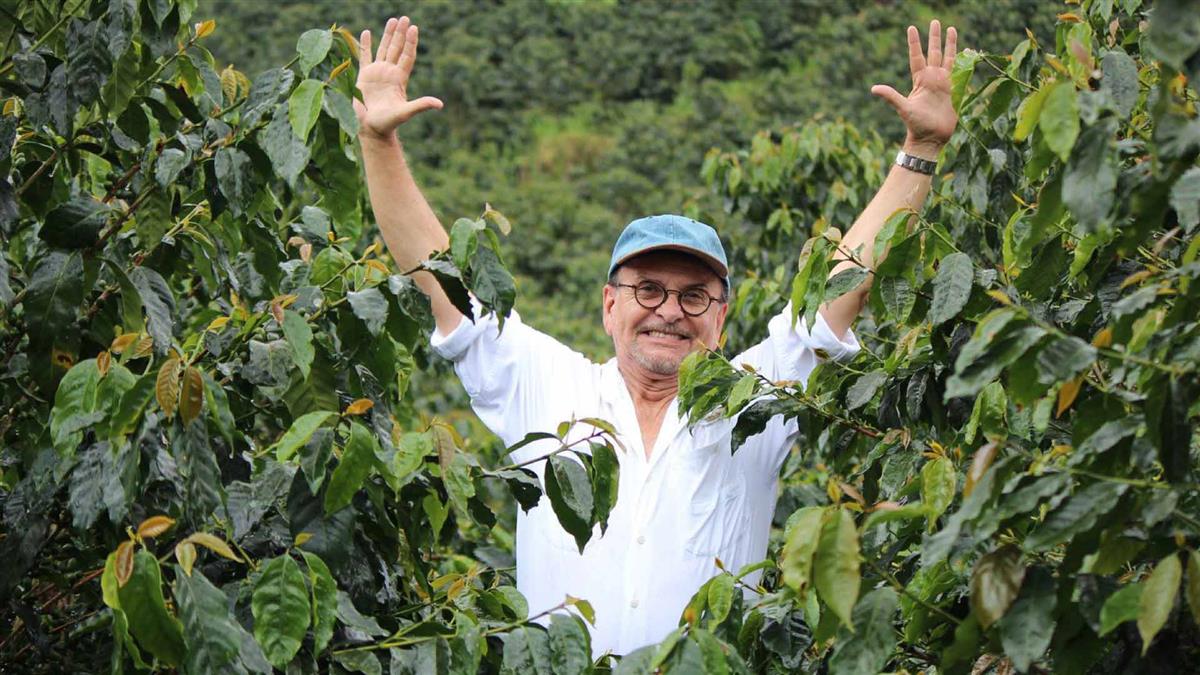 Key info
Blueberry, Cane Sugar, Chocolate Fudge
Score:
Sweetness: 5/5 Cane Sugar
Acidity: 3/5 Bright Plum
Mouthfeel: 4/5 Rich and Decadent
Body: 4/5 Long and Sweet

Variety: Marsellessa
Processing: Natural
Harvesting Year: 2022
Drying Time:

Suggested brew recipe:
1:16.5 (eg 15g coffee to 250g water) in 2:30 to 3:30 minutes
About this coffee
This coffee takes its name from its variety, Marsellessa. Marsellessa is a hybrid variety in the Sarchimor family of coffees, the result of a crossing of Villa Sarchi, a mutation of Bourbon, and CLR, a rust-resistant hybrid from Timor-Leste. These roots mean Marsellessa enjoys the delicious flavour profile of Bourbon, along with excellent rust and disease resistance.

It has a really complex sweetness, with a blueberry fruitiness and a rich note of cane sugar, a bright, plum-like acidity, and a long-lasting, sweet finish that you might still be able to taste on Christmas morning.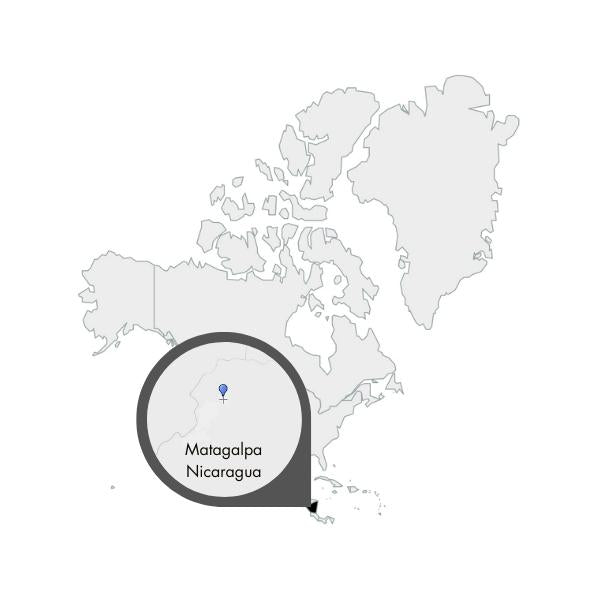 The farm | Hacienda Sonora
The Hacienda Sonora is located at the foot of the Poas volcano. The farm is about 100 hectares, with about 45 hectares devoted to coffee trees, which grow amongst the exotic trees and native vegetation on the farm. This diversity of flora ups the nutrients in the soil and helps the local ecosystem to flourish, ensuring the coffee trees are dense with cherries that taste outstanding.

This ecological approach stretches to the infrastructure on the farm, with the entire operation being powered by 100% green energy generated by a turbine in the farm's river. All the people living and working on the farm enjoy this climate neutral, cost neutral energy source, and it also powers the micro mill that can handle both the wet and dry stages of coffee processing.

Processing the coffee on the farm means each lot can be held seperate and traced throughout. This means we can enjoy a huge range of exciting lots from Hacienda Sonora. Again with an eye to the environment, all coffees are processed using natural or honey methods, which use substantially less fresh water than washed processing. Drying occurs either on raised beds or on the farm's terraces, where the beans are regularly turned to keep everything nice and even.

Relationship: Long-standing partner
Producer: Diego Guardìa
Type of Farm: Family-run farm
Region, Country: Central Valley, Costa Rica
Altitude: 1300 masl
Soil type: Fertile soils
Fertilisation method: organic
Shadow Type: Shade grown
Processing location: On the farm
Number of varieties: Various
Harvest season: Dec-Apr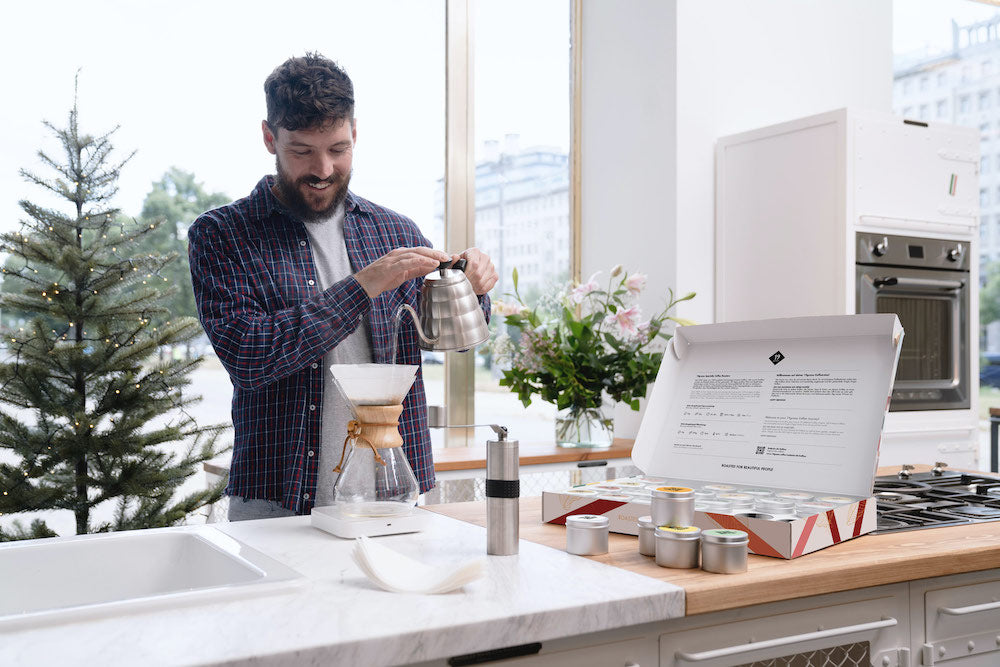 Bloody Good Filter
Coffee is a fruit with many natural fruit acids. We roast our coffees to bring out these acids, but also to bring out the sweetness. When our roasters develop a flavour profile for a filter coffee, they make sure to use a slightly lower temperature. In our coffees, we bring out the natural flavour profile of each variety, but also of the terroir of Origin.
Simply order your favourite coffees online
Sustainably grown
Carefully grown and processed by our partners.
Worldwide shipping
Safe and reliable with DHL. Direct to your door.
Recyclable packaging
There are no mixed materials in our bags, making them easy to recycle.
Pay securely
Choose from several secure payment methods.
Christmas Presents for Coffee Lover
Free shipping from €30

Easy, safe and fast delivery with DHL. Free of charge from €30 order value.

Directly & Fairly Traded

We attach great importance to our long-term relationships, keeping farmers on equal terms.