19. December | Raimutin - Timor-Leste Capsule
Cedar, Liquorice, Chocolate
About the coffee
Gaining independence in 2002, Timor-Leste is one of the youngest countries in the world. As the country finds stability, the development of the agricultural sector is quickly becoming an important pillar in the structural transformation of the country's economy. Coffee is Timor-Leste's most important crop, and with the end of oil revenues, improving the coffee sector is critical.
The coffee of the hybrid of Moka and the Typica variety. It is thoroughly washed and then dried for 20-25 days on raised beds, both traditional bamboo and African style. African beds are raised wooden structures that allow the cherry to have good airflow and not mould. This allows very aromatic coffee to be produced by drying the bean in the fruit. The intense notes of cedar wood, liquorice and milk chocolate will introduce you to a whole new side of coffee!
About the farm
The Raimutin washing station serves as a central hub for processing the cherries of the producers in the community of Ermera. Located at 1400 metres above sea level, the washing station serves not only as a place for purchasing, processing and drying cherries, but also as a meeting place for the village council and neighbourhood leaders. In order to expand the reach of specialty coffee as a viable option, training is also important. The washing station has served as a hub for training in cultivation, harvesting and processing for local producers.
Cultivation

Cultivated with love by great farmers. 100% Arabica coffee, harvested when ripe and carefully processed. Sustainable and fairly traded.
Packaging

The 19grams capsule advent calendar is 100% recyclable and made from 100% recyclable materials. Even the capsules are compostable.

It doesn't get any greener than this!
Brewing

Our capsules contain 7g of coffee - that's a little more than commercial capsules from other suppliers like Nespresso. Therefore, use a little more water when brewing - like a lungo.
Bloody Good Advent
For 8 years, we've roasted the unique Coffee Advent Calendar. Now finally capsule compatible.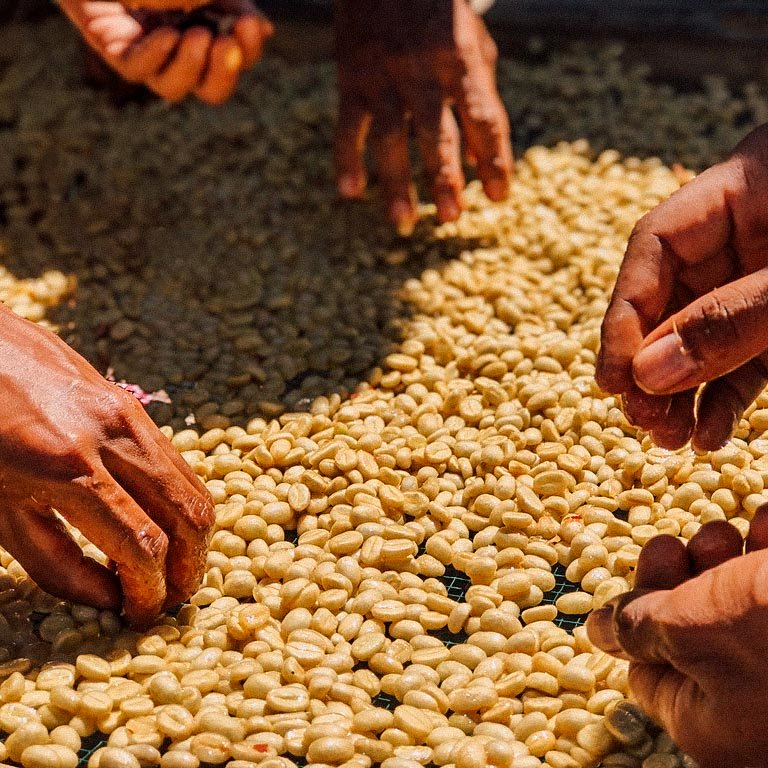 To the Coffee
Cedar, Liquorice, Chocolate
Score:
Sweetness:
Acidity:
Mouthfeel:
Body:

Variety: Hybrido de Timor, Moka Typica
Processing: Washed
Harvesting Year: 2021
Drying Time: 14 Tage

Suggested brew recipe:
We recommend brewing this coffee as a lungo.
About the coffee
Der Kaffee der Hybrid aus Moka und der Typica-Varietät. Er wird vollständig gewaschen und anschließend 20-25 Tage lang auf Hochbetten getrocknet, sowohl aus traditionellem Bambus als auch im afrikanischen Stil. Afrikanische Betten sind erhöhte Holzbauten, die es erlauben, dass die Kirsche gute Luftzufuhr hat und nicht schimmelt. So können durch durch das Trocknen der Bohne in der Frucht sehr aromatische Kaffees zu erzeugt werden. Durch die intensive Noten von Zedernholz, Lakritze sowie Vollmilchschokolade lernt du eine ganz neue Seite von Kaffee kennen!<br>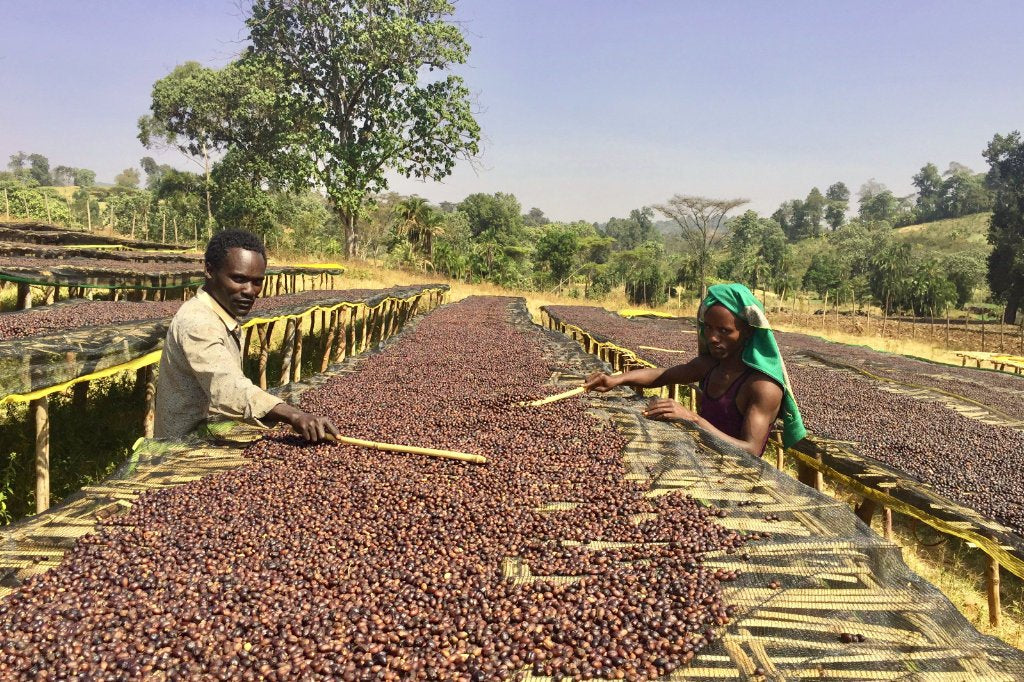 About the farm


Relationship: new partner
Producer: Raimutin Wet Mill
Type of Farm: eigentümergeführte Farm
Region, Country: Raimutin village, Atsabe, Ermera, TL
Altitude: 1.400 masl
Soil type: fruchtbare Böden
Fertilisation method: organic
Shadow Type: im Schatten gewachsen
Processing location: Raimutin Wet Mill
Number of varieties: verschiedene
Harvest season: Sept - Dez
More about the farm
Die Raimutin Waschstation dient als zentraler Knotenpunkt für die Verarbeitung der Kirschen der Produzenten der Gemeinde Ermera. Die Waschstation liegt auf 1400 Höhenmetern und dient nicht nur als Ort für den Einkauf, die Verarbeitung und das Trocknen der Kirschen, sondern auch als Treffpunkt für den Dorfvorstand und die Leiter der Nachbarschaft. Um die Reichweite von Spezialitätenkaffee als rentable Option zu erweitern, ist auch die Ausbildung wichtig. Die Waschstation diente erfolgreich als Drehscheibe für Schulungen in den Bereichen Anbau, Ernte und Verarbeitung für lokale Produzenten.
FAQs Advent Calendar
HOW DO I KNOW WHAT COFFEE IS IN THE CAPSULE?

Scan the QR code on the back of the calendar for detailed information.
CAN I ORDER THE ADVENT CALENDAR ONLINE AND PICK IT UP IN ONE OF YOUR CAFES?

Yes, you can also choose the roastery pickup and come by our shop. This costs nothing. Please note the information we will send you by email when you pick up.
Order your favourite coffee simply online.
Sustainably grown
Carefully grown and processed by our partners.
Worldwide Shipping
Safe and secure with DHL. To your home.
Recyclable packaging
No mixed materials in our coffee bags, therefore easy to recycle.
Pay securely
Choose from several secure payment methods
.
Free Shipping from 30€

Easy, safe and fast delivery with DHL. Free of charge from 30€ order value.

Direct & Fairtrade

We attach great importance to long-term relationsships.