18. December | Plantation Sigri PB - Papua-Neuguinea Espresso
About the coffee
The coffee comes from Sigri Farm in Papua New Guinea. After the cherries are hand-picked, they are then mechanically seeded, washed and sun-dried. It is a varietal blend of Arusha, Maragogype, Bourbon and Typica.
The stunningly fertile soil of Papua Island ensures that the coffee has rich flavours. This coffee is a true winter coffee: the notes of spices, sweet sultanas and juicy apples are reminiscent of a warm apple strudel!
About the farm
Sigri Coffee Estate was founded in the 1950s by Tom Cole. Later the farm was bought by WR Carpenters. The group of companies is the largest coffee and tea exporter in the country, covering the entire value chain from cultivation to processing and direct global export.
The Sigri Estate farm is located at an altitude of 1,525m in the flat and fertile Waghi Valley near Mount Hagen, a town in Papua New Guinea and the capital of the Western Highlands province in the interior of the country.
The soils are of volcanic origin and accordingly particularly fertile. The shade trees provide ideal growing conditions as well as regular rainfall and good sunlight form the basis for good growth and a round cup profile.
Cultivation

Cultivated with love by great farmers. 100% Arabica coffee, harvested when ripe and carefully processed. Sustainable and fairly traded.
Packaging

Our tins contain 50g of coffee, and are recylcable. No mixed materials.
Preparation

Start with your approved recipe or check out the

Brew Guides

.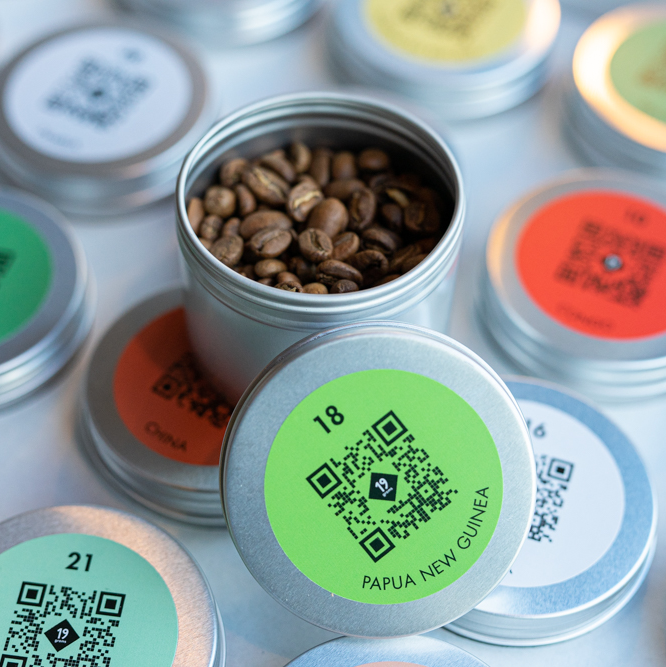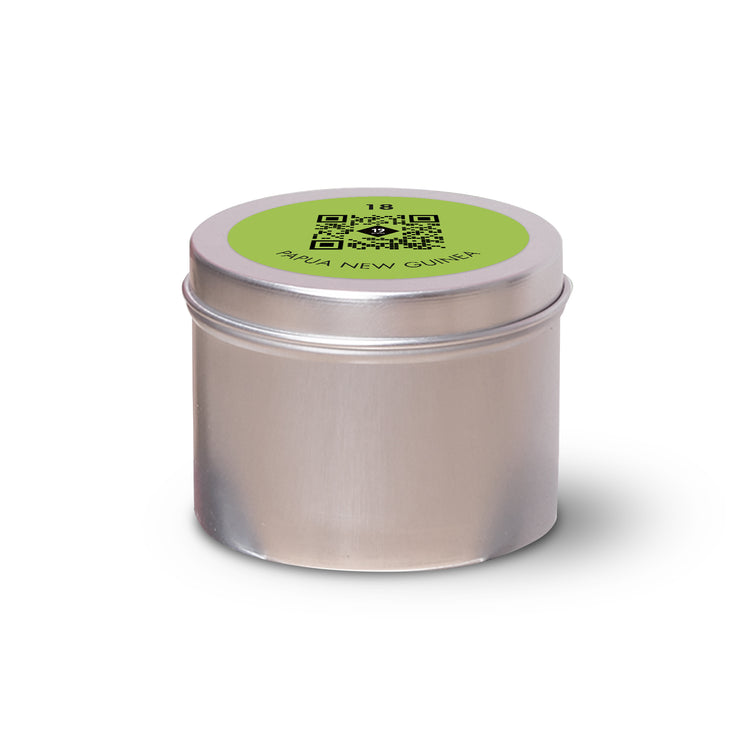 Bloody Good Advent
For 8 delicious years.
About the Coffee
Spices, Raisin, Apple
Score:
Sweetness:
Acidity:
Mouthfeel:
Body:

Variety: Arusha, Maragogype, Bourbon, Typica
Processing: Washed
Harvesting Year: 2021
Drying Time:

Suggested brew recipe:
1:2, 19gr coffee for 40gr espresso, brewing time: 30-35 seconds.
About the Coffee
This peaberry develops intense flavour notes you might be tasting already.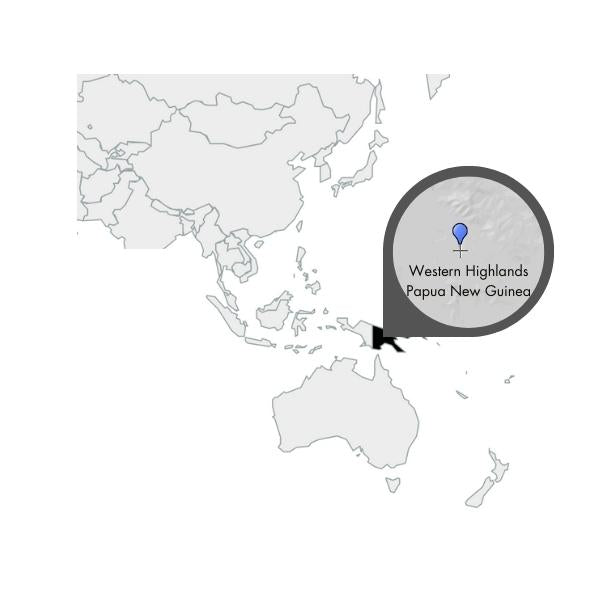 About the farm
Das Sigri Coffee Estate wurde in den 1950er Jahren von Tom Cole gegründet. Später wurde die Farm von WR Carpenters gekauft. Die Unternehmensgruppe ist der größte Kaffee- und Tee-Exporteur des Landes, die die gesamte Wertschöpfungskette vom Anbau über die Verarbeitung bis zum direkten weltweiten Export abdeckt.

Die Farm Sigri Estate liegt in 1.525 m Höhe im flachen und fruchtbaren Waghi-Tal in der Nähe Mount Hagens, eine Stadt in Papua-Neuguinea und die Hauptstadt der Provinz Western Highlands im Inneren des Landes.

Die Böden sind vulkanischen Ursprungs und dementsprechend besonders fruchtbar. Die Schattenbäume sorgen für ideale Wachstumsbedingungen. Regelmäßige Niederschläge und gute Sonneneinstrahlung bilden die Grundlage für ein gutes Wachstum und eine rundes Tassenprofil.


Relationship: mehrjähriger Partner
Producer: Tom Cole
Type of Farm: Eigentümergeführte Farm
Region, Country: Western Highlands, Mt. Hagen, PA
Altitude: 1.525 masl
Soil type: Fruchtbare Böden
Fertilisation method: organic
Shadow Type: im Schatten gewachsen
Processing location: Raimutin Wet Mill
Number of varieties: verschiedene
Harvest season: Mai-Sept// Jan-Feb
Simply order your favourite coffee online.
Sustainably cultivated
Carefully grown and processed by our partners
Wordwide Shipping
Shipped Carefully and safe with
DHL
. To your home.
Recycable packaging
No mixed materials in our coffee bags, therefore easy to recycle.
Pay safely
Choose from several secure payment methods.
Free Shipping over 30€

Easy, safe and fast delivery with DHL. Free of charge from 30€ order value.

Coffee Subscription

Get your favourite coffee in the subscription. Easy and free shipping* to your home.

Direct & Fair trade

We give great importance to longerterm relationships. On the same page with the farmers.