16. December | Little Flower - India Capsule
Cacao, Hazelnut, Marzipan
About the coffee
AA Karnataka is wonderfully spicy coffee from the Chikmagalur district in southwest India, a region that was once part of the Kingdom of Mysore. Coffee in this region is grown in harmony with nature under the naturally given shade of the forest trees. In addition to the coffee trees, spices such as pepper, vanilla and various types of nuts grow here. The bourbon trees of our AA Karnataka grow at an altitude of 1200 metres. After harvesting, they are washed and further processed. The AA Karnataka has rather large beans, which later develop a strong and spicy character in the cup.
We taste warm notes of hazelnut and almond, but also sweet sultana.
About the farm
Like many other coffee growing countries, India uses a size-based grading system, from AAA (the largest) to AA, A and also PB (Peaberry). Traditionally, it is said that the larger the bean, the higher the quality, but with the development of specialty coffee, the industry has realised that this is not true.
Cultivation

Cultivated with love by great farmers. 100% Arabica coffee, harvested when ripe and carefully processed. Sustainable and fairly traded.
Packaging

The 19grams capsule advent calendar is 100% recyclable and made from 100% recyclable materials. Even the capsules are compostable.

It doesn't get any greener than this!
Brewing

Our capsules contain 7g of coffee - that's a little more than commercial capsules from other suppliers like Nespresso. Therefore, use a little more water when brewing - like a lungo.
Bloody Good Advent
For 8 years, we've roasted the unique Coffee Advent Calendar. Now finally capsule compatible.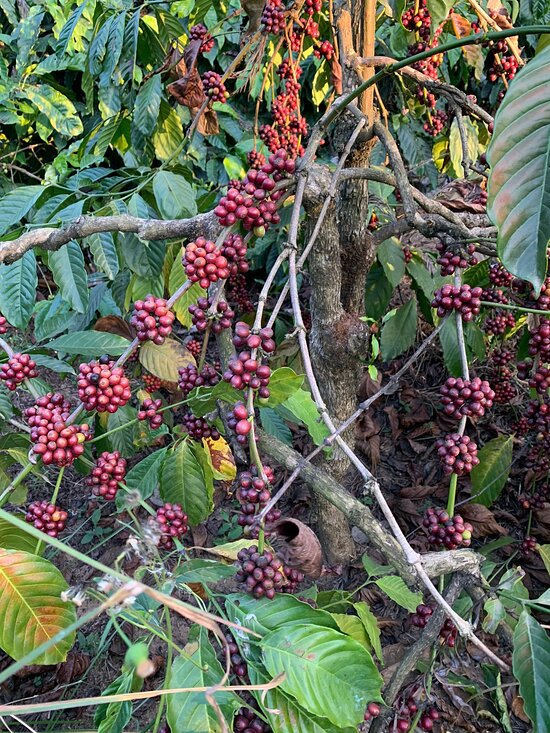 To the Coffee
Cacao, Hazelnut, Marzipan
Score: 85
Sweetness:
Acidity: 1/5 Rosinen
Mouthfeel: 2/5 erdig
Body: 1/5 Haselnuss

Variety: Selection 795
Processing: Washed
Harvesting Year: 2022
Drying Time: 12 Tage

Suggested brew recipe:
We recommend using the lungo function on your pod machine.
About the coffee
We taste warm notes of hazelnut and almond, but also sweet sultana.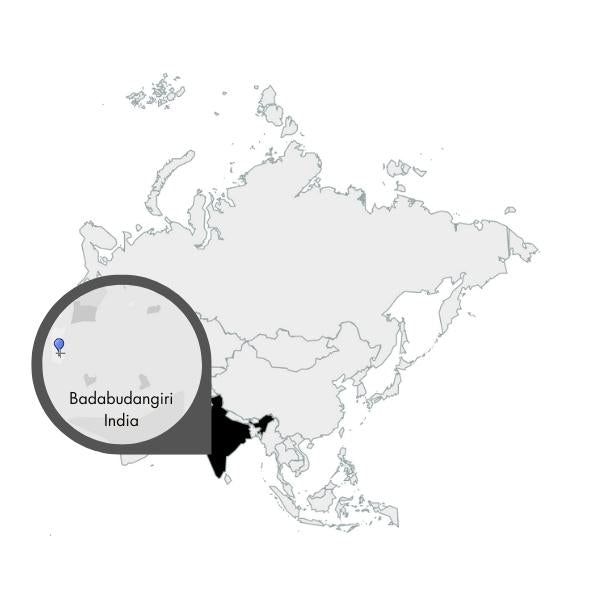 About the farm
Wie viele andere Kaffeeanbauländer verwendet Indien ein größenbasiertes Klassifizierungssystem, von AAA (dem größten) über AA, A und auch PB (Peaberry). Traditionell wird gesagt, dass die Qualität umso höher ist, je größer die Bohne ist, aber mit der Entwicklung von Spezialkaffee hat die Industrie erkannt, dass dies nicht zutrifft.

Relationship: Mehrere Jahre
Producer: Small farmers
Type of Farm: Zusammenschluss von kleineren Farmen
Region, Country: Karnataka, IN
Altitude: 1.200 masl
Soil type: Lehmige Böden
Fertilisation method: organic
Shadow Type: grown in the jungle
Processing location: at the farm
Number of varieties: verschiedene
Harvest season: Dez-Mär
More about the farm
Die wichtigsten Kaffee-Anbaugebiete Indiens liegen im Süden des Landes in den Bundesstaaten Kerala und Kanataka. Der AA Karnataka kommt aus dem Chikmagalur Distrikt in Indien. In 1.200 Höhenmetern werden die Kirschen auf der Farm von Hand geerntet und verlesen, sorgfältig gewaschen und aufgearbeitet. Auf der Farm wird mit eigenem Kompost gedüngt. So bleibt das natürliche Ökosystem erhalten, denn die Plantage grenzt direkt an ein Naturschutzgebiet an, mitten im Regenwald.
FAQs Advent Calendar
HOW DO I KNOW WHAT COFFEE IS IN THE CAPSULE?

Scan the QR code on the back of the calendar for detailed information.
CAN I ORDER THE ADVENT CALENDAR ONLINE AND PICK IT UP IN ONE OF YOUR CAFES?

Yes, you can also choose the roastery pickup and come by our shop. This costs nothing. Please note the information we will send you by email when you pick up.
Order your favourite coffee simply online.
Sustainably grown
Carefully grown and processed by our partners.
Worldwide Shipping
Safe and secure with DHL. To your home.
Recyclable packaging
No mixed materials in our coffee bags, therefore easy to recycle.
Pay securely
Choose from several secure payment methods
.
Free Shipping from 30€

Easy, safe and fast delivery with DHL. Free of charge from 30€ order value.

Direct & Fairtrade

We attach great importance to long-term relationsships.