14. Mocca Mattari – Yemen Filter
Stewed fruits, Hazelnut, Oak
This is a particularly exciting coffee, as it's the very first time that we've roasted a coffee from Yemen, one of the oldest and most unique coffee producing countries in the world. Unique growing and processing conditions mean the Yemeni coffees really take you by surprise, with this Mocca Mattari showing funky notes of plums and cloves with a gentle acidity and a warm finish.
Cultivation

Grown with love by great farmers. 100% arabica coffee, picked when it's ripe, processed with care, and fairly traded.
Packaging

The tins in our advent calendar hold 50g of coffee and are free from mixed materials, making them 100% recyclable.
Brewing

Take your tried-and-tested recipe as a starting point for this roast, or get help from our

brew guides

.
Your Scoring Card

The coffee cherry can develop up to 1,200 different natural flavours. Depending on location and variety. Learn to understand the flavours in coffee with the Scoring Card. Grade your coffee by filling out your Scoring Card.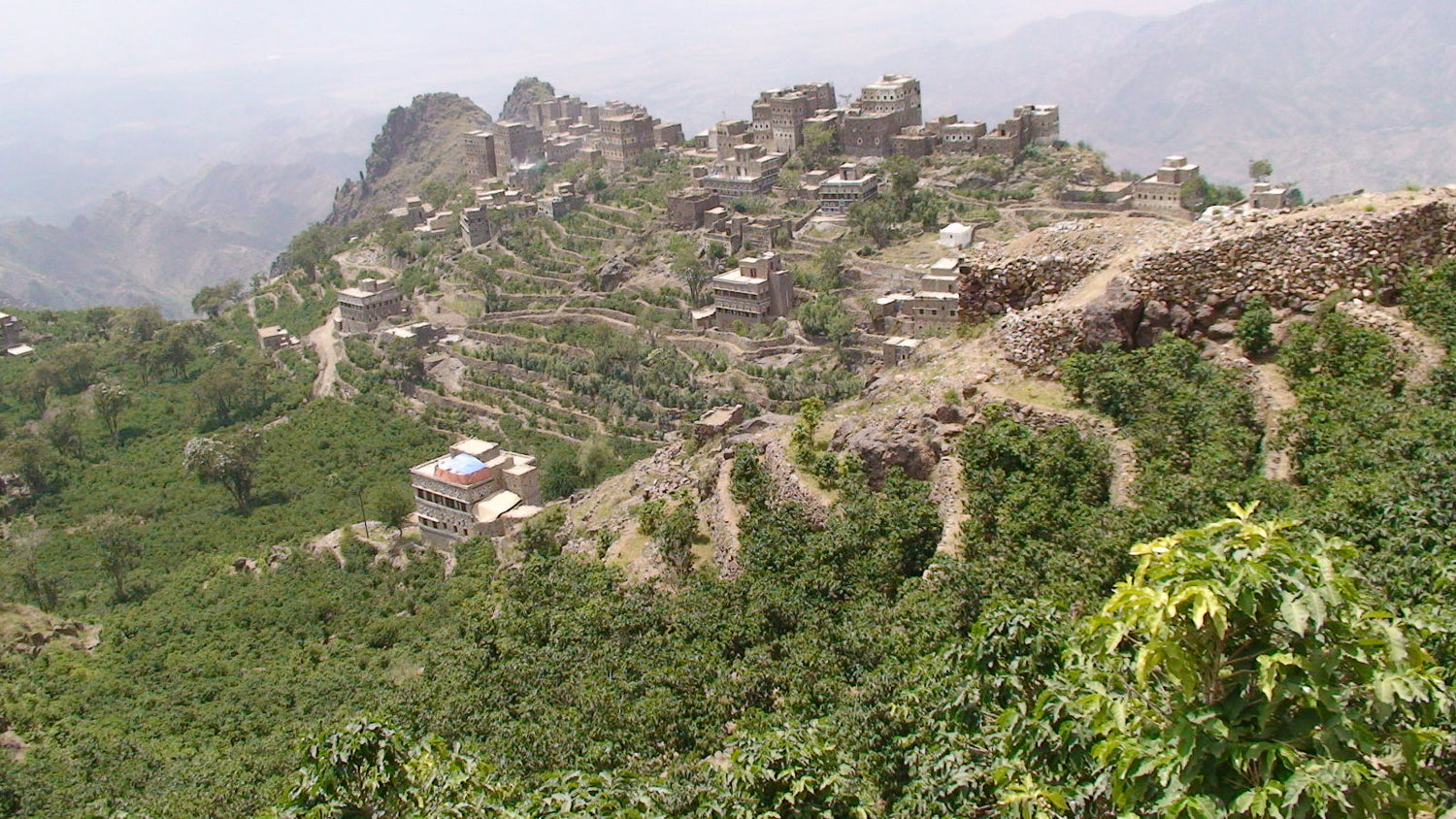 Key info
Stewed fruits, Hazelnut, Oak
Score: 85
Sweetness: 2/5 Funky, Winey and Fermented
Acidity: 1/5 Prune
Mouthfeel: 3/5 Clove
Body: 2/5 Muddled

Variety: Ismaili, Typica, Matari, Bourbon
Processing: Natural
Harvesting Year: 2022
Drying Time: Weather-dependant

Suggested brew recipe:
1:16.5 (eg 15g coffee to 250g water) in 2:30 to 3:30 minutes
About this coffee
We're super privileged to be roasting this coffee for our advent calendar this year. While Ethiopia is famous for being the origin of Arabica coffee, Yemen was the first place in the world that coffee was farmed. Exporting coffee from Yemen is a complex business, and finding something that meets modern specialty coffee's stringent demands for traceability is also rare.

This coffee comes from Bani Matar, and is a mix of the Ismaili, Typica, Matari and Bourbon varieties. Water scarcity means that all coffee in Yemen is naturally processed, dried out in the sun, and this gives Yemeni coffees their unique, funky flavour profile. We taste nutty notes of hazelnuts and oak next to a prune-like acidity and stewed fruits. The body and finish are nicely balanced, with a delicate flavour of cloves.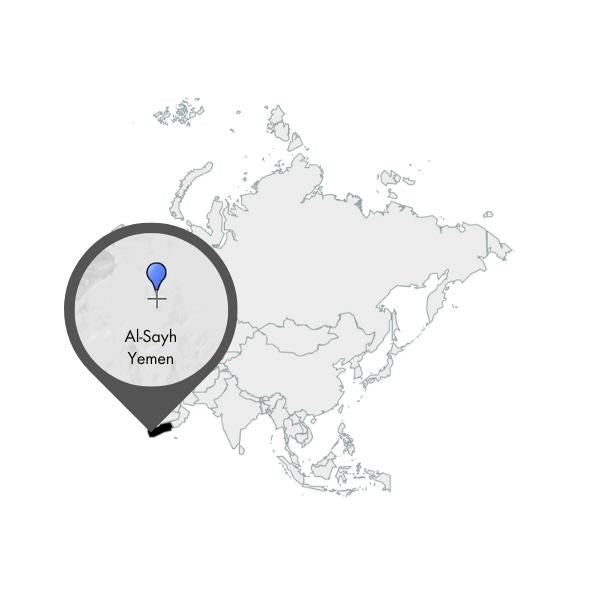 The farm | Mattari
This Matari-Sayhee coffee comes from a gently sloping valley in the traditional coffee growing region of Bani Matar. Al-Sayh, as the valley is know, lies between 1500 and 1700 meters above sea level, with subtropical conditions that see around 300mm of rain in spring and summer and a very dry autumn and winter. The region is blessed with a permanent spring in the higher parts of the valley, enabling the coffee to enjoy generous irrigation, a rarity in Yemen and something that ensures the quality of the coffee harvest.

Pearl of Tehama is the exporter of this coffee, and they've done a lot of groundbreaking work in the collection and traceability of their coffees, a historically complex undertaking in Yemen. The Matari-Sayhee comes from five villages, locally known as Mahlah, where 45 farmers form the group that grows this coffee that is then exporter by Pearl of Tehama. Each farm is run by up to 18 households, who tend to the coffee trees on terraced plots along the sides of the valley. This growing technique is unique to Yemen, and the landscape is spectacular, the terraces stacked along the mountainside, each level holding anything from 10 to 100 trees.

Relationship: New partner
Producer: Mattari
Type of Farm: Cooperative
Region, Country: Bani Matar, Yemen
Altitude: 1600 masl
Soil type: Fertile soils
Fertilisation method: Organic
Shadow Type: Not shade grown
Processing location: On the farm
Number of varieties: Various
Harvest season: Oct-March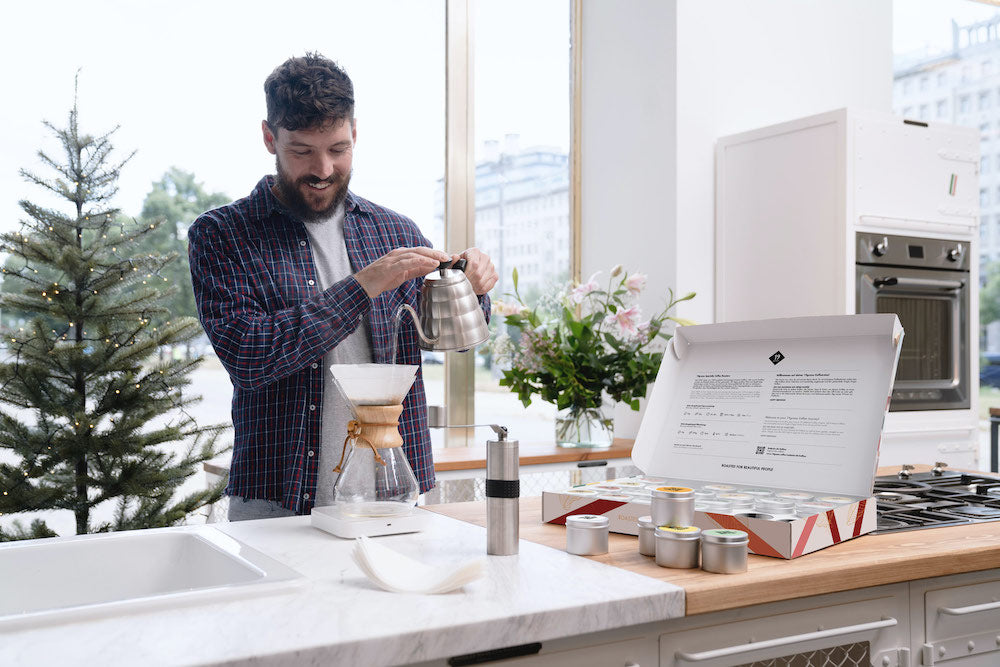 Bloody Good Filter
Coffee is a fruit with many natural fruit acids. We roast our coffees to bring out these acids, but also to bring out the sweetness. When our roasters develop a flavour profile for a filter coffee, they make sure to use a slightly lower temperature. In our coffees, we bring out the natural flavour profile of each variety, but also of the terroir of Origin.
Simply order your favourite coffees online
Sustainably grown
Carefully grown and processed by our partners.
Worldwide shipping
Safe and reliable with DHL. Direct to your door.
Recyclable packaging
There are no mixed materials in our bags, making them easy to recycle.
Pay securely
Choose from several secure payment methods.
Christmas Presents for Coffee Lover
Free shipping from €30

Easy, safe and fast delivery with DHL. Free of charge from €30 order value.

Directly & Fairly Traded

We attach great importance to our long-term relationships, keeping farmers on equal terms.