14. December | Wugar Kanyenye Coop - Uganda Capsule
Stonefruit, Green Tea, White Chocolate
About the coffee
The farmers of the Wugar Kanyenye Cooperative grow their coffee in Uganda at an altitude of 1800 metres. Coffee from Uganda has a strong flavour of its own that sets it apart from the somewhat less intense coffees from its neighbouring countries. This coffee is a washed SL28 variety that stands out especially for its broad leaves with copper-coloured tips, large beans as well as an exceptionally complex flavour profile with a very high quality.
The cherries are sorted before they are pitted. They are then fermented for 12 to 18 hours before being washed. After, they are then left to dry on drying tables for 8- 21 days and turned regularly to prevent them from fermenting too much or rotting.
The slightly tart stone fruit meets sweet white chocolate and is accompanied by a bitter note from the green tea.
About the farm
The Kanyenze People's Cooperative is a primary established cooperative that is fully owned by its members. What is special about this community is that of the total 1705 members, 1023 are female. We of course want to support this women power!!!
The Cooperative was established to help farming communities that have been marginalised due to war, poverty and location in the past. The cooperative's activities focus on providing sustainable financial services and capacity building for the economically disadvantaged. Kanyenze People's Cooperative is committed to improving the living standards of the rural poor and ensuring that they actively participate in the economic, social and political development of the district.
Cultivation

Cultivated with love by great farmers. 100% Arabica coffee, harvested when ripe and carefully processed. Sustainable and fairly traded.
Packaging

The 19grams capsule advent calendar is 100% recyclable and made from 100% recyclable materials. Even the capsules are compostable.

It doesn't get any greener than this!
Brewing

Our capsules contain 7g of coffee - that's a little more than commercial capsules from other suppliers like Nespresso. Therefore, use a little more water when brewing - like a lungo.
Bloody Good Advent
Since 8 years we roast the unique Coffee Advent Calendar. Now finally capsule compatible.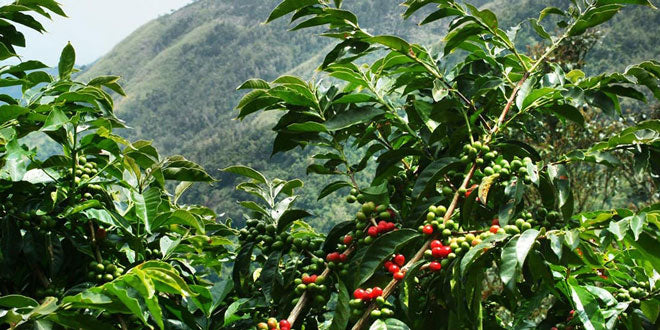 To the Coffee
Stonefruit, Green Tea, White Chocolate
Score:
Sweetness:
Acidity:
Mouthfeel:
Body:

Variety: SL28
Processing: Washed
Harvesting Year: 2021/22
Drying Time: 8-21 Tage

Suggested brew recipe:
We recommend the lungo button on your pod machine.
About the coffee
An SL28 with a complex flavour profile. Fruity acids are dominant.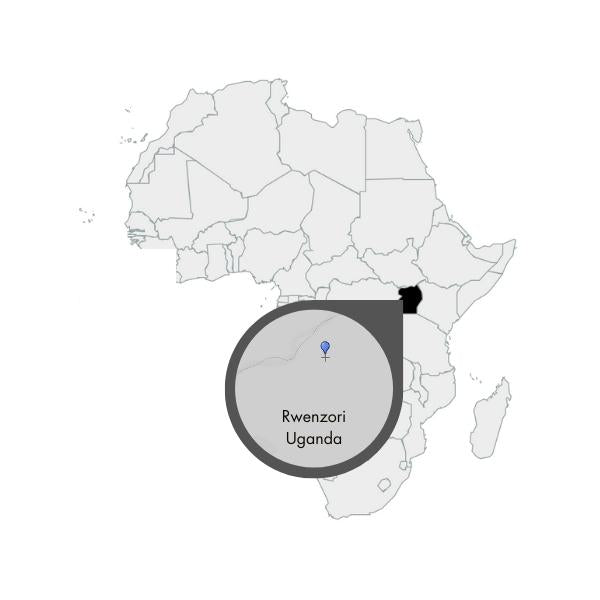 About the farm


Relationship: Mehrere Jahre
Producer: Wugar Kanyenye Cooperative
Type of Farm: Kooperative
Region, Country: Kanyenye, UG
Altitude: 1.800 masl
Soil type: vulkanische Böden
Fertilisation method: organic
Shadow Type: im Schatten gewachsen
Processing location: Washing Station
Number of varieties: verschiedene
Harvest season: Oct - Feb
More about the farm
Die Kanyenze People's Cooperative ist eine primär gegründete Genossenschaft, die sich vollständig im Besitz der Mitglieder befindet. Das besondere an dieser Gemeinschaft ist, dass von den insgesamt 1705 Mitgliedern 1023 weiblich sind. Diese Frauenpower wollen wir selbstverständlich unterstützen!!Die Cooperative wurde gegründet, um den Bauern Gemeinden zu helfen, die aufgrund von Krieg, Armut und Lage in der Vergangenheit an den Rand gedrängt wurden. Im Mittelpunkt der Tätigkeit der Genossenschaft steht das Angebot nachhaltiger Finanzdienstleistungen und der Aufbau von Kapazitäten für wirtschaftlich Benachteiligte. Kanyenze People's Cooperative setzt sich dafür ein, den Lebensstandard der armen Landbevölkerung zu verbessern und sicherzustellen, dass sie aktiv an der wirtschaftlichen, sozialen und politischen Entwicklung des Bezirks teilnimmt. 
FAQs Advent Calendar
HOW DO I KNOW WHAT COFFEE IS IN THE CAPSULE?

Scan the QR code on the back of the calendar for detailed information.
CAN I ORDER THE ADVENT CALENDAR ONLINE AND PICK IT UP IN ONE OF YOUR CAFES?

Yes, you can also choose the roastery pickup and come by our shop. This costs nothing. Please note the information we will send you by email when you pick up.
Order your favourite coffee simply online.
Sustainably grown
Carefully grown and processed by our partners.
Worldwide Shipping
Safe and secure with DHL. To your home.
Recyclable packaging
No mixed materials in our coffee bags, therefore easy to recycle.
Pay securely
Choose from several secure payment methods
.
Free Shipping from 30€

Easy, safe and fast delivery with DHL. Free of charge from 30€ order value.

Direct & Fairtrade

We attach great importance to long-term relationsships.