1. Santa Cecilia - Brazil Filter
Hazelnut, Apricot, Caramel
We start the silly season with a typical Brazilian coffee from an old, prestigious farm in Carmo do Paranaíba, near Belo Horizonte. It's a rich, syrupy coffee that tastes like everyone's favourite Christmas treat, the chocolate orange.
Cultivation

Grown with love by great farmers. 100% arabica coffee, picked when it's ripe, processed with care, and fairly traded.
Packaging

The tins in our advent calendar hold 50g of coffee and are free from mixed materials, making them 100% recyclable.
Brewing

Take your tried-and-tested recipe as a starting point for this roast, or get help from our

brew guides

.
Your Scoring Card

The coffee cherry can develop up to 1,200 different natural flavours. Depending on location and variety. Learn to understand the flavours in coffee with the Scoring Card. Grade your coffee by filling out your Scoring Card.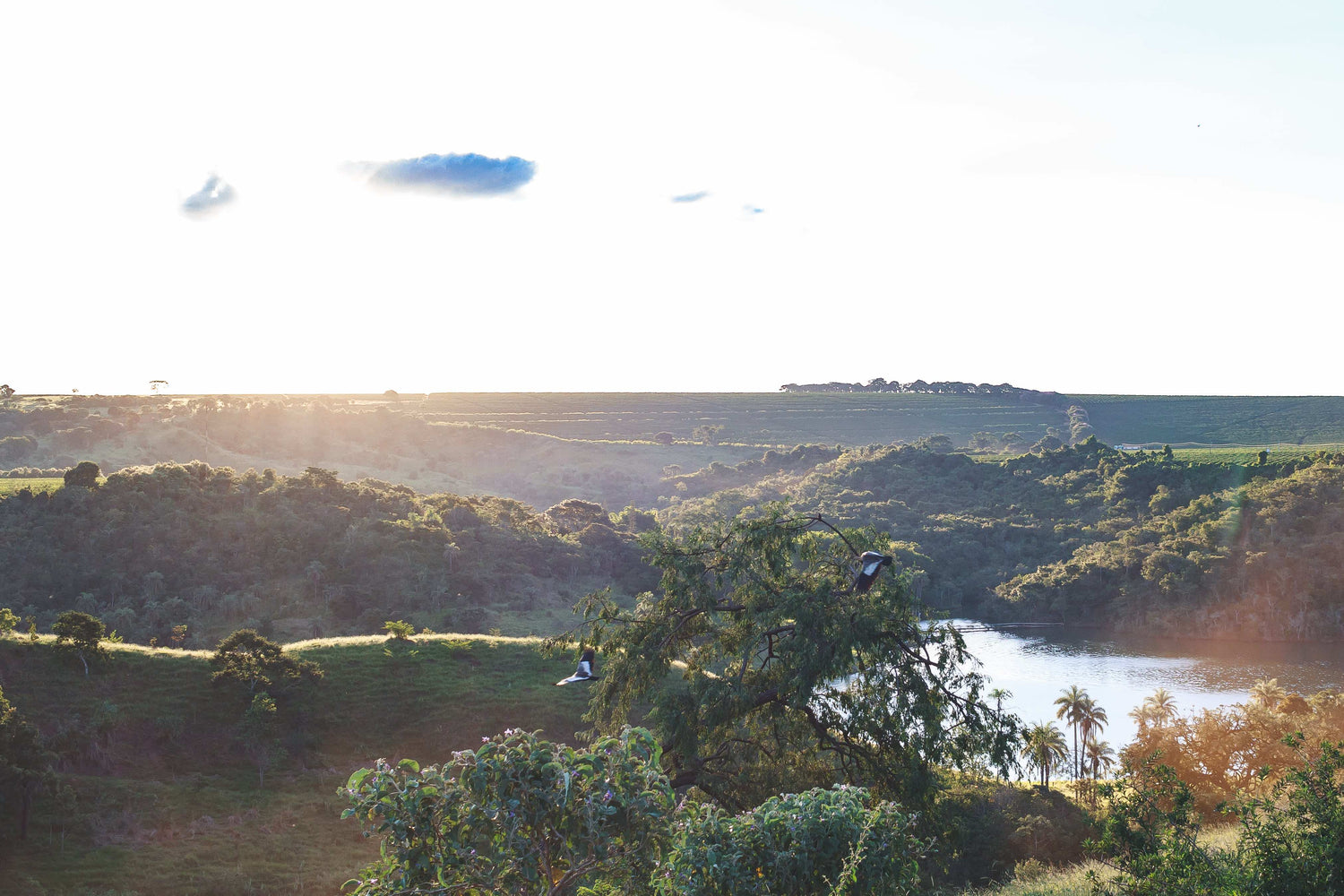 To the coffee
Hazelnut, Apricot, Caramel
Score: 86
Sweetness: 4/5 Tropical
Acidity: 3/5 Chocolate Orange
Mouthfeel: 5/5 Sticky
Body: 4/5 Creamy and Nutty

Variety: Catuaí
Processing: Natural
Harvesting Year: 2022
Drying Time: About 2 weeks

Suggested brew recipe:
1:16.5 (eg 15g coffee to 250g water) in about 2:30 to 3:30 minutes
About the coffee
This Catuaí variety coffee displays everything we love about Brazilian coffee. It has a rich, syrupy texture, chocolatey sweetness and a mild, pleasant acidity that adds depth to the flavour profile. The careful natural processing just adds to the richness and complexity of the final cup.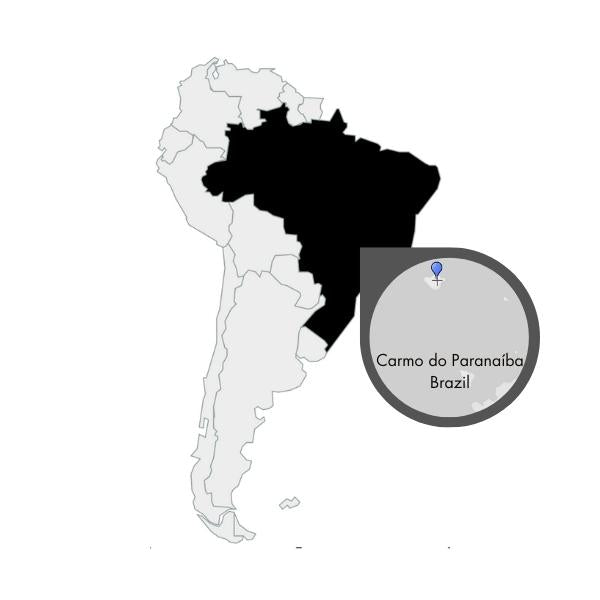 The farm | Santa Cecilia
Pedro Veloso is a third generation coffee producer, and his family has been growing coffee on the Santa Cecilia and surrounds for over 160 years. Carmo do Paranaíba, near Belo Horizonte in Brazil's south east, is a key agricultural and coffee producing region in Brazil, and Pedro and his family are famous in the region for their modern facilities that produce consistently large harvests of high quality coffees. They have a high tech irrigation system that waters their crops with water from dams and reservoirs, as well as a lab and workshop where they work on furthering the production, processing, and quality of their coffees.

Relationship: Direct Trade
Producer: Pedro Veloso
Type of Farm: Family-run farm
Region, Country: Carmo do Paranaíba, Brazil
Altitude: 1100 masl
Soil type: Fertile soils
Fertilisation method: Organic
Shadow Type: Not shade grown
Processing location: On the farm
Number of varieties: Various
Harvest season: Mai-Sept

Cup of Excellence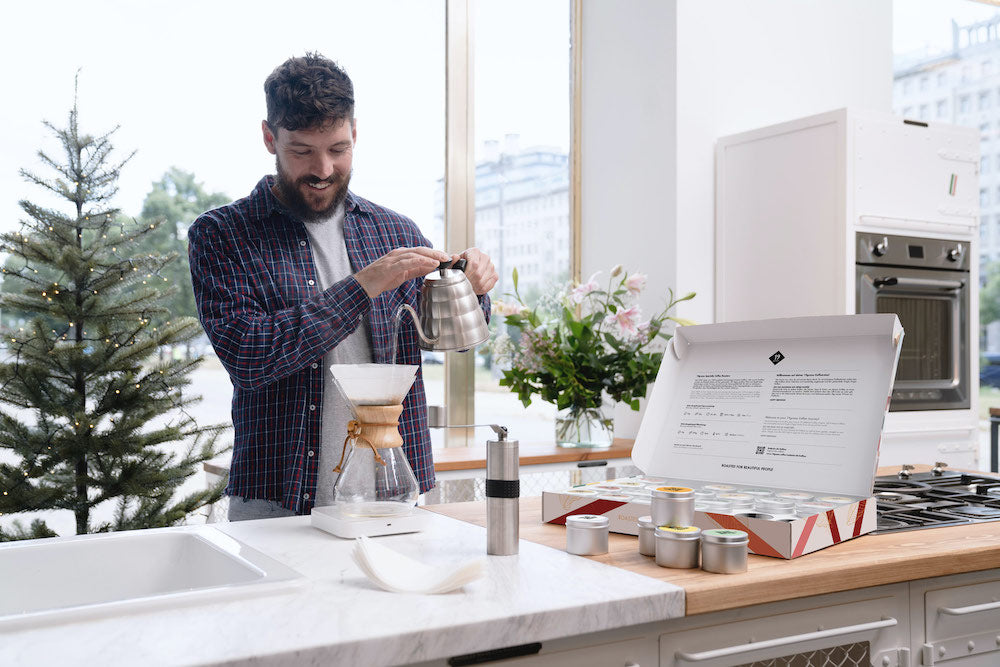 Bloody Good Filter
Coffee is a fruit with many natural fruit acids. We roast our coffees to bring out these acids, but also to bring out the sweetness. When our roasters develop a flavour profile for a filter coffee, they make sure to use a slightly lower temperature. In our coffees, we bring out the natural flavour profile of each variety, but also of the terroir of Origin.
Simply order your favourite coffees online
Sustainably grown
Carefully grown and processed by our partners.
Worldwide shipping
Safe and reliable with DHL. Direct to your door.
Recyclable packaging
There are no mixed materials in our bags, making them easy to recycle.
Pay securely
Choose from several secure payment methods.
Christmas Presents for Coffee Lover
Free shipping from €30

Easy, safe and fast delivery with DHL. Free of charge from €30 order value.

Directly & Fairly Traded

We attach great importance to our long-term relationships, keeping farmers on equal terms.