Welcome to your Coffee Journey!
Fasten your seatbelts, over the next 24 days we will travel through 6 coffee countries. And be warned: you might not like every coffee. That's good, because if you find out what you don't like, you can narrow down your favourite coffee countries for yourself and act accordingly in the future. You'll get your crash course in what coffee is all about: we'll dive deep into your cup and find out what varieties are, who 19grams is in the first place, why you should pay attention to direct trade when buying coffee (this also applies to after roasting, by the way ;) ) and how this helps your neighbourhood coffee farmer or small roastery.Questions upon questions, the answers come one per cup! We are happy that you are part of it. You can also find exciting background information and detailed descriptions of each coffee on our website. Ready to go? Then let's go - we're off to South America!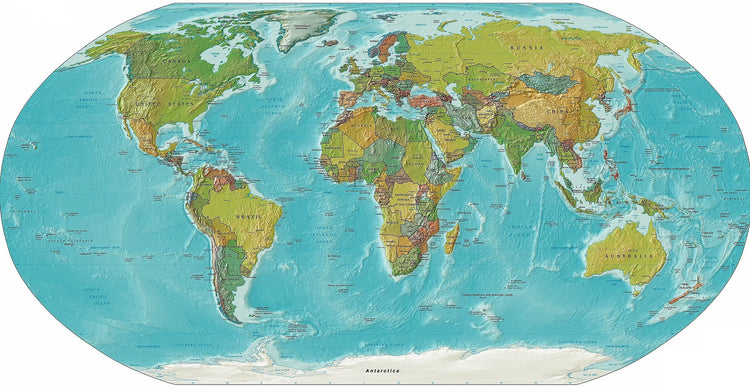 Quick view
Quick view
Quick view
Quick view
Quick view
Quick view

La Toma - Colombia Espresso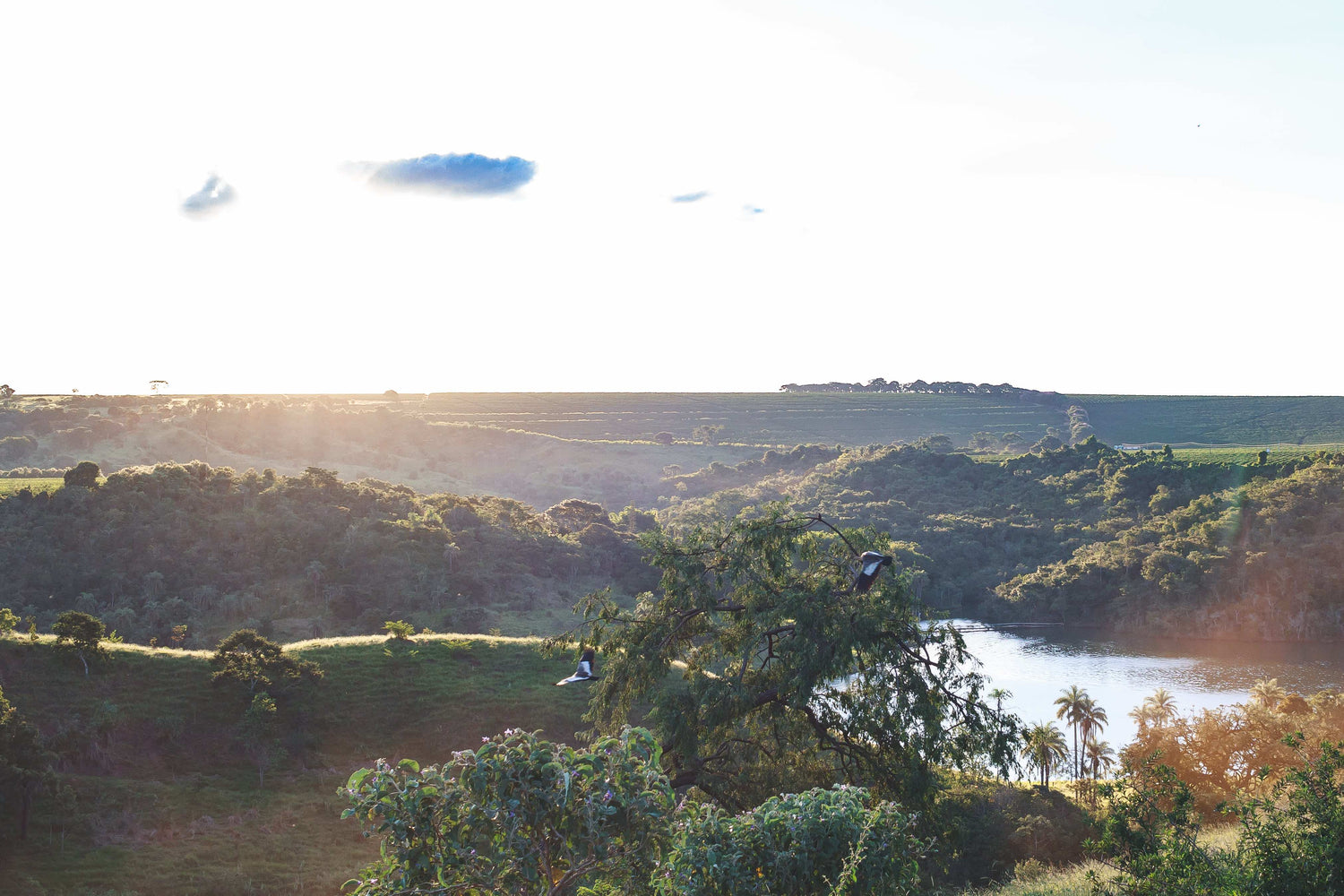 South America - Brazil Italo Disco
The largest coffee-growing country in the world is the first. Behind doors 1,7,13 and 19 is our Italo Disco. The roast profile of Italo Disco is based on the classic Italian roasts - with a strong roast note and pleasant sweetness. We taste dark chocolate and caramel with a sweet note of cherry jam.
The Brazilian coffee Santa Cecilia was grown on the family estate of Pedro Veloso. He is a third-generation coffee producer. His family has been producing coffee in this privileged area for over 160 years. For the community of Carmo do Paranaíba, his activities are of great importance.
About the farm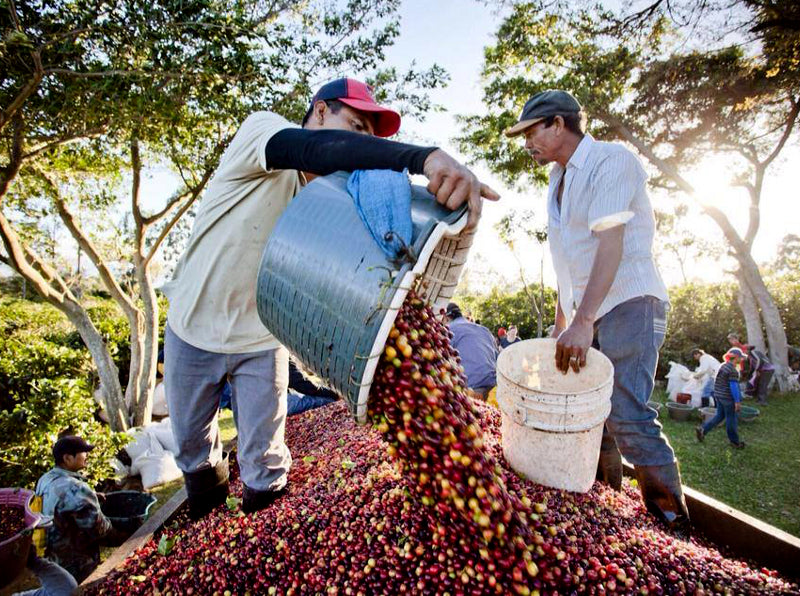 Central America - Costa Rica - Endless Summer
Doors 2, 8, 14 and 20 are from our long-time partner Alberto Guardia from Hacienda Sonora. Endless Summer delivers what it promises: 365 days of summer. You taste warm, strong cocoa, notes of melon and sweet cane sugar; for your perfect coffee enjoyment - and a reminder of summer even in Advent! Alberto Guardía has been growing coffee for over 50 years. His family farm - with the melodious name Hacienda Sonora, is located on the fertile foothills of the famous Poas volcano in Costa Rica's West Valley. It is largely surrounded by untouched jungle. The river supplies the entire finca with '100 % Green Energy'. We have known the Guardías for several years and are happy to have met such an exceptional family that grows unique coffees every year with understanding and love for nature.
More about the Farm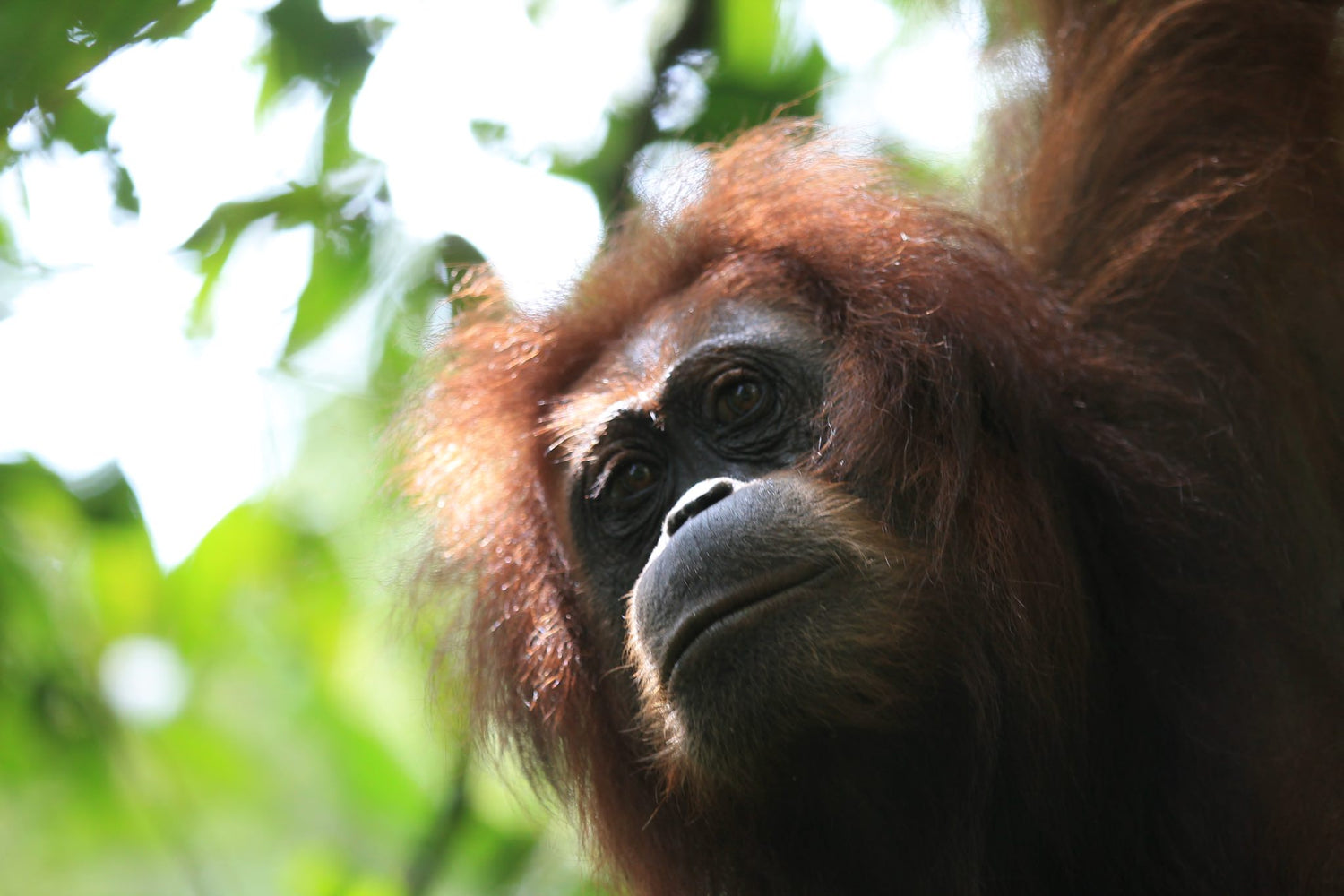 Asia - Indonesia - Orang Utan Project
Behind doors 3,9,1 and 21 you dive into the deep jungle of Sumatra. This project coffee is not only special in taste. In the cup you will find warm notes of caramel and dark chocolate with a slight apple acidity. The project also supports local coffee farmers in improving their living and growing conditions and protects the habitat of endangered orangutans. Attention is paid not only to organic cultivation but also to the sustainable marketing of the coffee.
More about the farm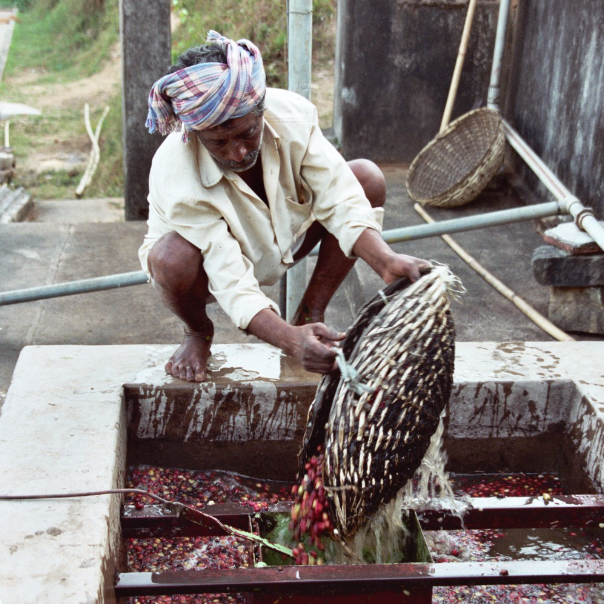 Asia - India - Little Flower
In doors 4,10,16 and 22 is the Little Flower from India. A typical Indian coffee with nutty and chocolaty notes. After harvesting, they are washed and processed. The AA Karnataka has rather large beans, which later develop a strong and spicy character in the cup. We taste warm notes of hazelnut and almond, but also sweet sultana. AA Karnataka is wonderfully spicy coffee from the Chikmagalur district in southwest India, a region that used to belong to the Kingdom of Mysore. The bourbon trees of our AA Karnataka grow at an altitude of 1200 metres. The coffee in this region is grown in harmony with nature under the natural shade of the forest trees. Besides the coffee trees, spices such as pepper, vanilla and various types of nuts grow here.
More about the farm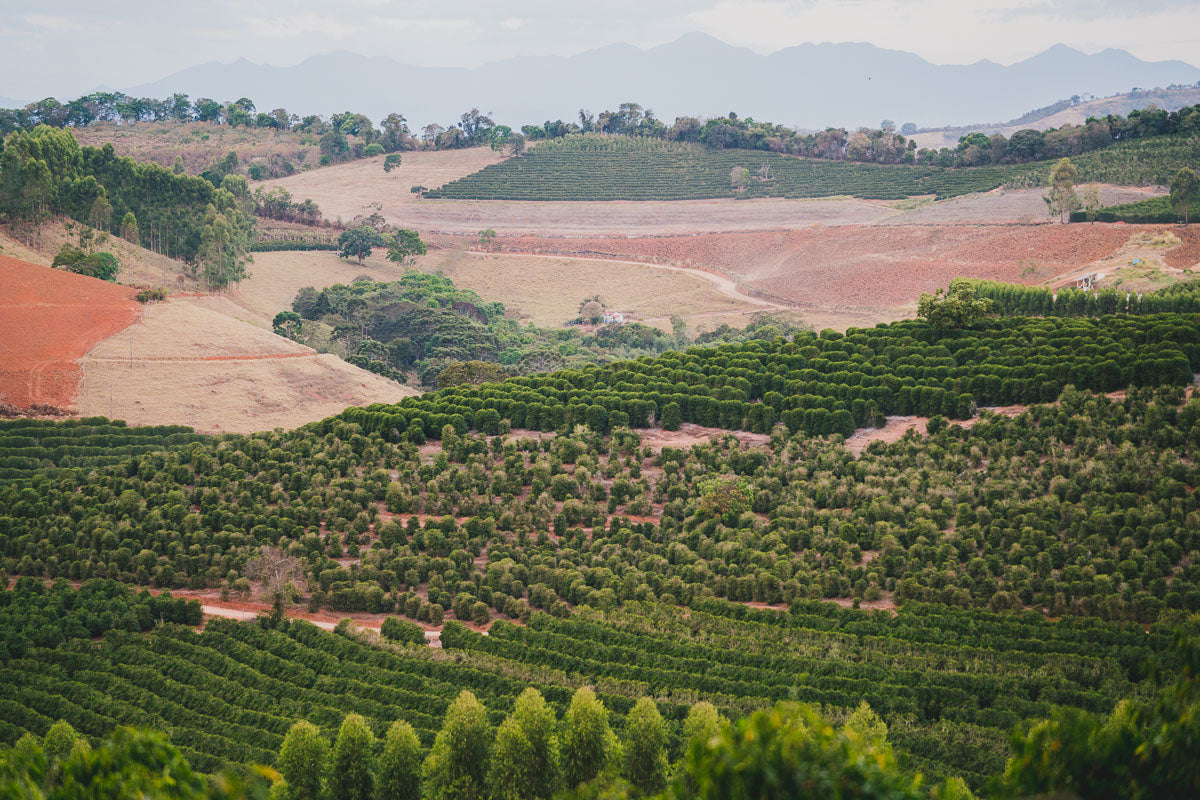 Central America - Costa Rica/Guatemala - Wild at Heart
Named after the famous movie, Wild At Heart is our 19gram classic. The roast is our House Blend and consists of 70% natural processed L9 from Hacienda Sonora in Costa Rica, which brings wonderful chocolaty-caramel notes to the cup. The 30% Caturra from Finca La Bolsa in Guatemala rounds off the flavour profile with slightly nutty notes. "We love it with all of our heart" and therefore use this roast as a house blend in our cafés, because with it we can offer you the perfect espresso and serve a harmonious cappuccino or other milk-based coffees.
More about the farm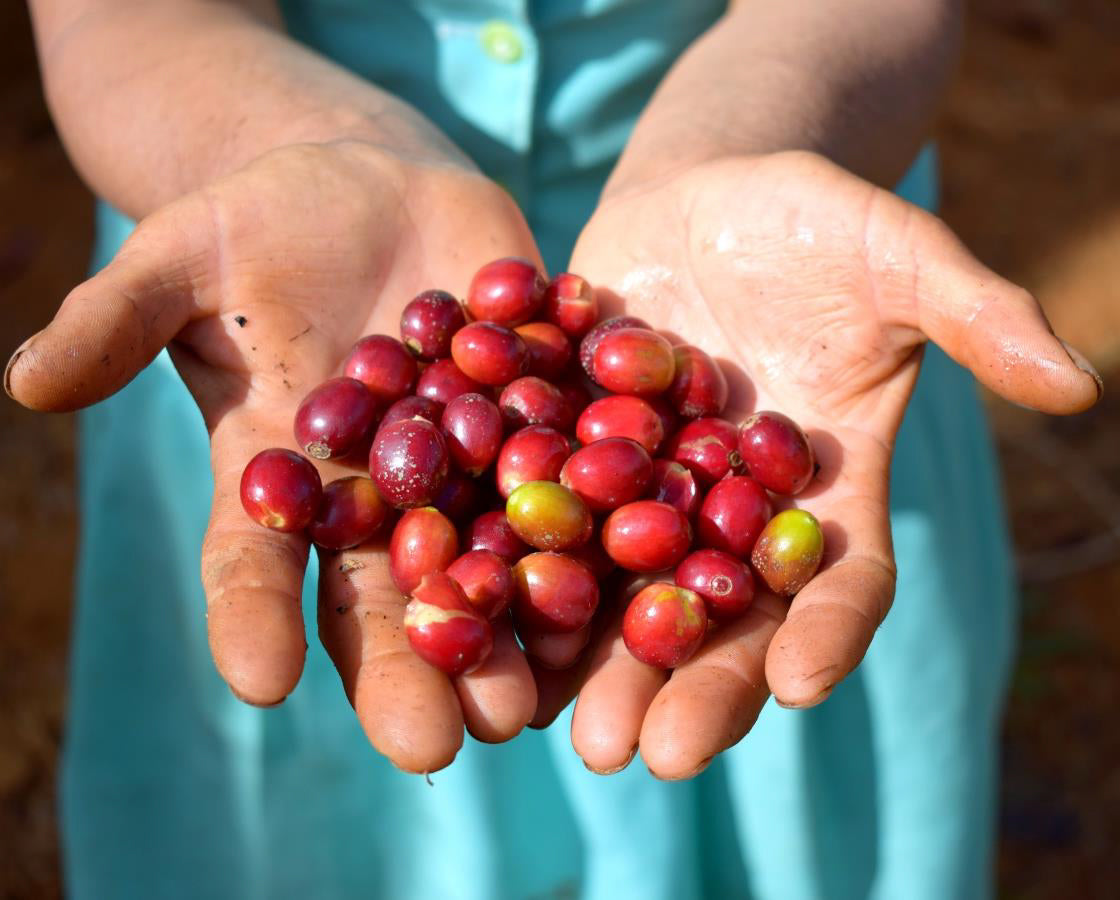 Süd America - Colombia - La Toma
Doors 6,12,18 and 24 are something very special. Grown in the beautiful region around the Colombian community of La Caldera, surrounded by banana trees and various citrus trees, the terroir is as complex as the cup profile: the natural influences are clearly reflected in the taste of the coffee. The washed Castillo from Finca La Toma roasted for espresso convinces with warm, sweet notes of cane sugar and hazelnuts. The slightly bitter note of star fruit is both juicy and fruity, giving it that extra something in the cup.
Álvaro Francisco Santacruz Rodriguez grows his speciality coffees on his Finca La Toma at an altitude of 2,200m in western Colombia, 30km from the town of Pasto. Thanks to the nearby Galeras volcano, this area benefits from very fertile soil, which provides the optimal conditions for growing coffee.
More about the farm