19grams Coffee Magazin
Finally you can take a look behind the scenes - what goes on in our office, what are the most frequent customer enquiries and what do we nerds talk about during our lunch break. All these questions are answered in our new coffee magazine. If you have a question or want to know something, send us an email to info@19grams.coffee.
3 Questions to the 19grams Crew
Do you have questions about coffee, brewing setup, 19grams? What our morning routine is? We're looking for your question for our next issue of February magazine on 26.02. Email us your question to info@19grams.coffee.
Quote of the month
I've ordered Filter Coffee, but got whole beans

Customer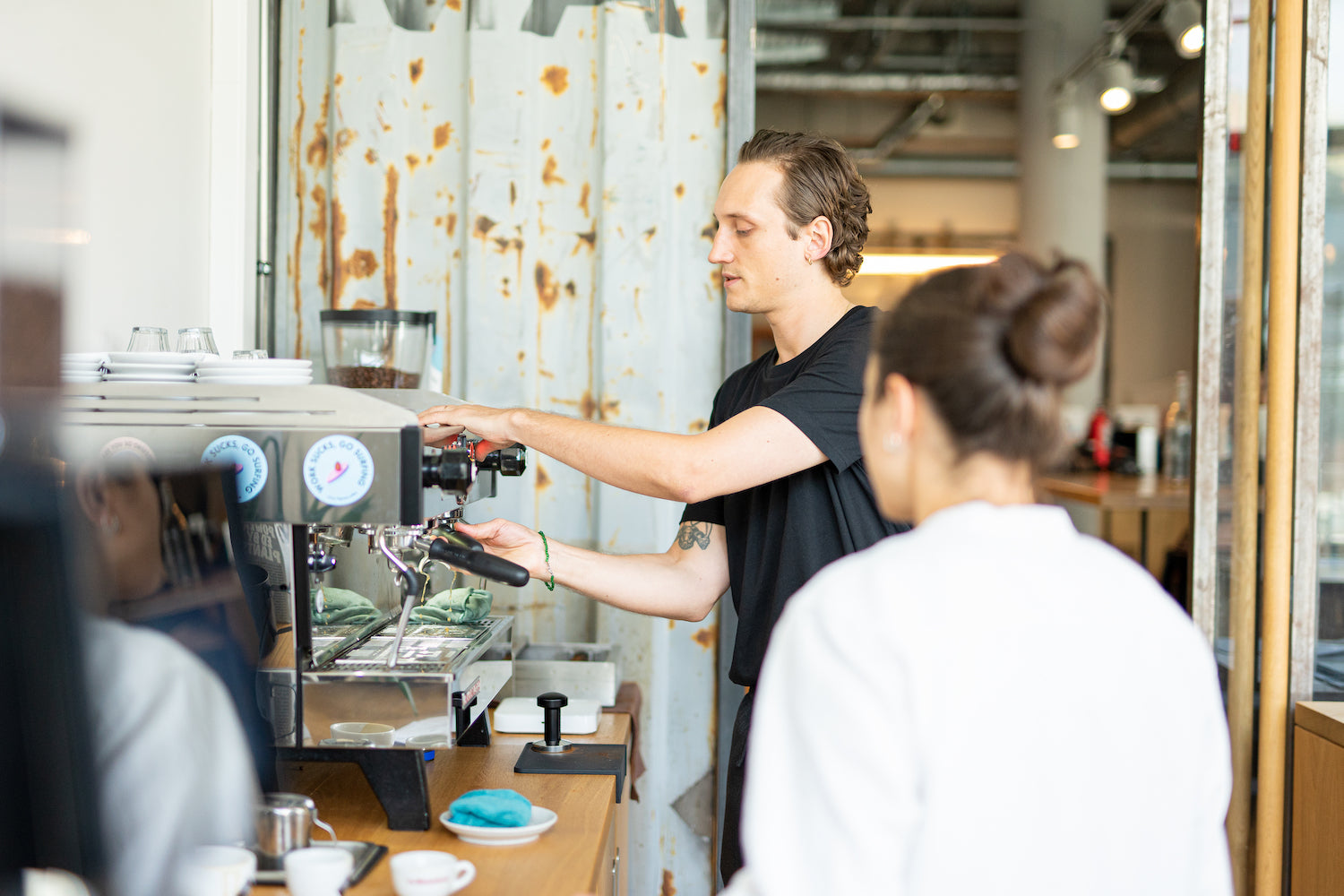 Useless Knowledge
When the coffee nerds get together at lunchtime, there are always exciting, but also strange, topics to keep us busy. In this section we share our personal geeky stories with you.
Did you know that coffee is roasted to remove water from the bean and make it more porous and thus easier to grind?
Well, now you know. :)
Roasted - we are busting coffee myths
We look at what lies behind well-known coffee myths: Does coffee belong in the fridge? Can you freeze coffee? Does coffee draw water from the body? Does coffee make you awake? Does espresso have more caffeine than filter coffee? Do you have a question about a well-known coffee myth and want us to do some research? Email us your question - we'll be happy to do some digging for you. Let's bust the above: No; No, it just gets very cold; No; Ohhja!; No.