Berliner Speisemeisterei |Edition Morgenmuffel
Dunkle Schokolade, Steinfrüchte, Karamell
Regular price

Sale price

10,84 €
Steffen Sinzinger - neofoodist, chef and founder of the food blog "Berliner Speisemeisterei" - has developed an espresso together with our head roaster Anthony. Perfect to wake up and start a successful day. But also fits perfectly with sweet treats, or as a conclusion to an excellent dinner.

The coffee afterwards is still rare in upscale cuisine - we want to change that.

About the Berliner Speisemeisterei and Steffen Sinzinger
Steffen Sinzinger is

His blog the Berliner Speisemeisterei - he runs since XXXX, it is an information hub for chefs in Germany, but also for cooking enthusiasts as well as hobby gourmets. With his cookbook reviews and interviews, Steffen takes a look outside the box.

As enjoyment for the eye, the Berlin chef shares daily pictures of artistically arranged dishes on his Instagram channel.

What is the morning muffle espresso?

The Morning Muffle Espresso is the espresso that

About the Farmers:

The coffee comes from the 100% sustainable farm Hacienda Sonora in Costa Rica.


Grind size

If you don't have a grinder at home, we'll be happy to grind the coffee to your specifications. Just click on your brewing option above or order whole beans.
Cultivation

Cultivated with love by great farmers. 100% Arabica coffee, harvested when ripe and carefully processed. Sustainable and fairly traded.
Shipping

Freshly roasted, packed and shipped safely to you by DHL.
Packaging

Our standard bags contain 250g and are 100% recyclable. No mixed materials.
Brewing

Take your tried-and-tested recipe as a starting point for this roast, or get help from our Brew Guides.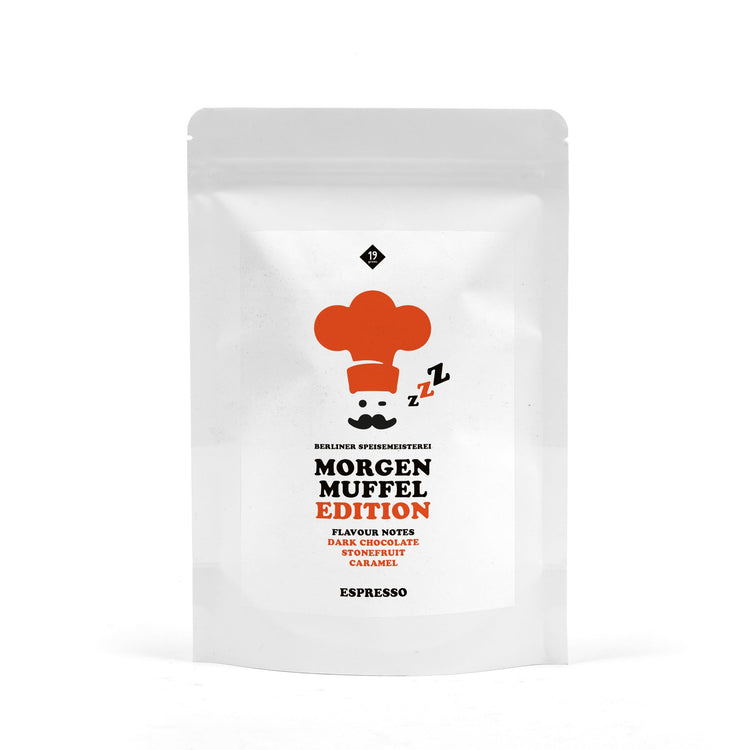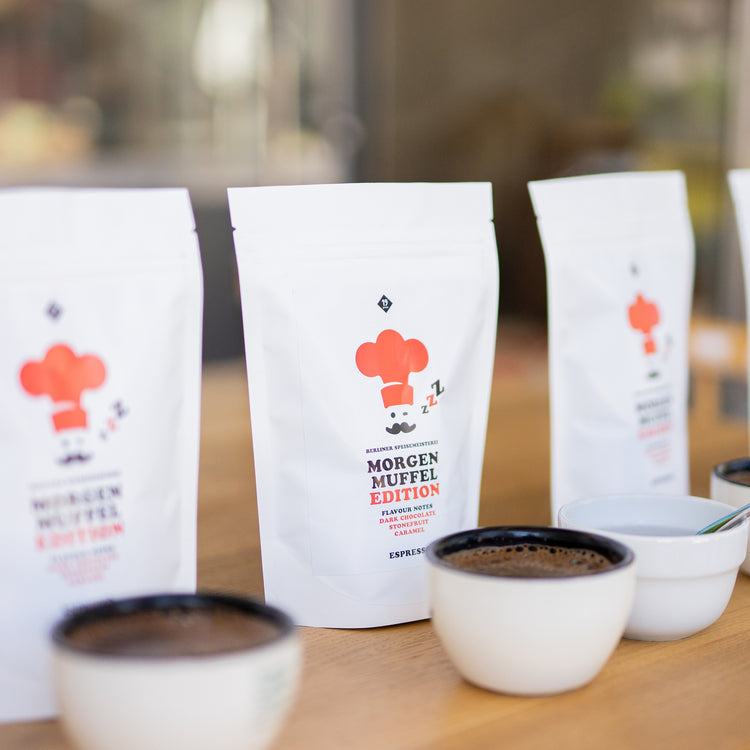 Berliner Speisemeisterei
Steffen Sinzinger - is a neofoodist, chef and founder of the food blog "Berliner Speisemeisterei". He has been running his blog for several years as an information hub for chefs in Germany, but also for cooking enthusiasts as well as hobby foodies. With his cookbook reviews and interviews, Steffen takes a look outside the box.
Berliner Speisemeiserei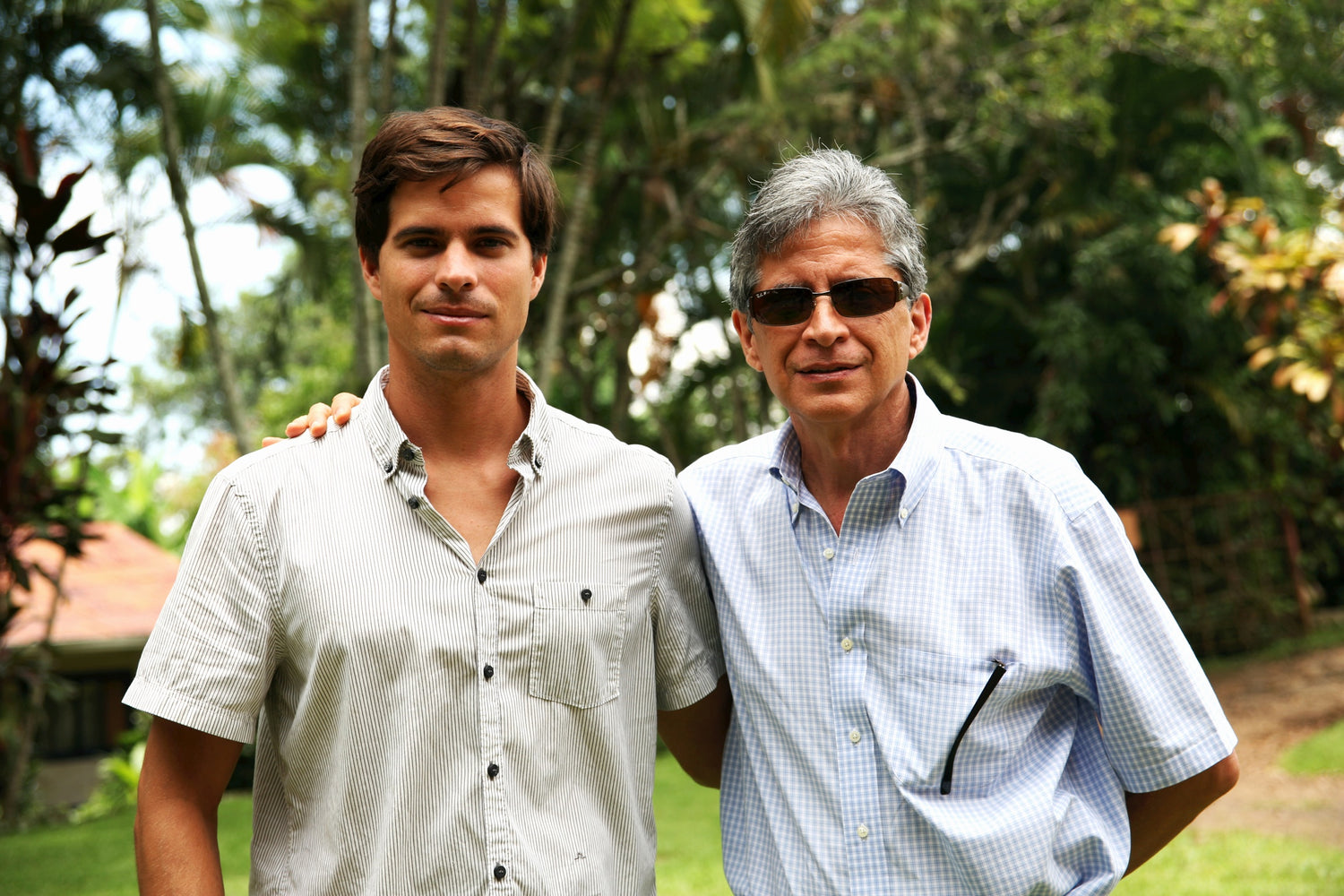 Coffee
Dark chocolate, Stone fruits, Caramel
Score: 84
Sweetness: 2/5 Karamell
Acidity: 2/5 balanciert und strukturiert
Mouthfeel: 2/5 rund
Body: 3/5 klar udn sauber

Variety: Sonora Estate
Processing: Washed
Harvesting Year: 2022
Drying Time: 14 Tage

Suggested brew recipe:
1:2,5 (z.B. 19gr Kaffee auf 47,5gr Wasser) in 30-35 Sekunden. Auch im Vollautomaten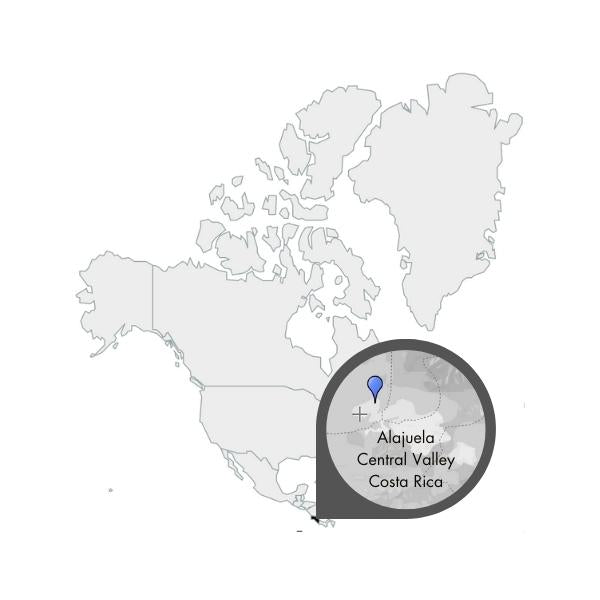 About the farm
Eine familiengeführte Farm, die 100% durch grüne Energie versorgt wird.

Relationship: seit vielen Jahren
Producer: Diego Guardia
Type of Farm: Family owned farm
Region, Country: Gran Valley, CR
Altitude: 1.300m üNN
Soil type: vulkanische Böden
Fertilisation method: organic
Shadow Type: im Schatten gewachsen
Processing location: at the farm
Number of varieties: verschiedene
Harvest season: Dez - Mär
More about the farm
Die Hacienda Sonora in Costa Rica legt großen Wert auf Nachhaltigkeit und 100% grün. Die Guardias sind sogar stromautonom und produzieren alles, was sie brauchen mit einer Pelton Turbine in einem kleinen Fluss, der durch die Farm fließt. Diego hat die Farm vor einigen Jahren von seinem Vater übernommen, sein Vater Alberto hat über 50 Jahren hier Kaffee angebaut. Die Farm liegt an den fruchtbaren Ausläufern des berühmten Vulkans Poas im West Valley, Costa Ricas und ist größtenteils von unberührtem Urwald umgeben. Die Erhaltung des Regenwaldes ist der Familie Guardìa sehr wichtig. Deshalb lassen sie ihn einfach wachsen und in ihm ihre Kaffeepflanzen. Die Kaffeebäume reifen hervorragend unter dem schützenden Dach der schattenspendenden Bäume: Sie erhalten genügend Feuchtigkeit, um sich optimal entwickeln zu können. Als Energiequelle für die gesamte Finca wird eine Peltonturbine genutzt, die durch die Wasserkraft eines Baches angetrieben wird. Der Fluss versorgt die gesamte Finca mit '100 % Green Energy'. Wir kennen die Guardìas nun schon einige Jahre und freuen uns, so eine außergewöhnliche Familie getroffen zu haben, die mit Verstand und Liebe zur Natur jedes Jahr einzigartige Kaffees heranwachsen lässt.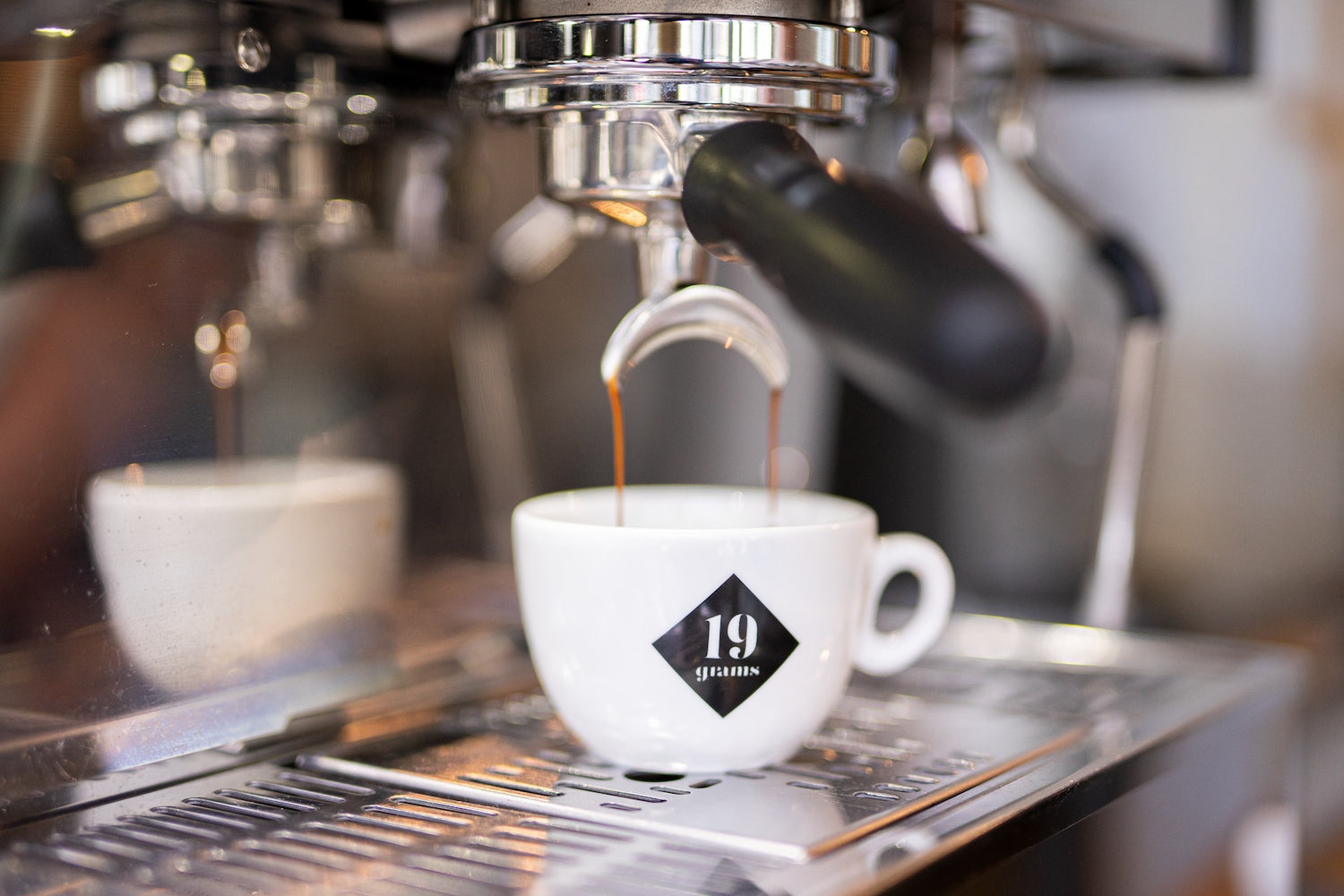 Bloody Good Espresso
Coffee is a fruit with many natural fruit acids. We roast our espressos so that they develop fine acid lines, but also bring out the sweetness. With our espresso roasts, we present the intense flavour profiles of different coffee origins. Discover our Single Origin Espressos - all 100% Arabica coffees, carefully selected and gently roasted by our roasting team.
Simply order your favourite coffee online.
Sustainably grown
Carefully grown and processed by our partners.
Shipping worldwide
Safe and secure with DHL. To your home.
Recyclable packaging
No mixed materials in our coffee bags, therefore easy to recycle.
Safe Payment
Choose from several secure payment methods
.
Free shipping from 30€

Easy, safe and fast delivery with DHL. Free of charge from 30€ order value.

Directly & Fairly Traded

We attach great importance to long-term relationships. With farmers at eye level.