Anaya - Colombia Rare Filter
Pinke Pampelmuse, Schwarze Johannisbeere, Maracuja
Regular price

Sale price

$22.00

Unit price

$110.00

per

kg
Anaya is the first lot we bought from Sergio Aranda. He grows great coffees on his farm in Huila Colombia.
This lot of the rare Pink Bourbon has been washed and therefore brings very clear, crisp notes to the cups: blackcurrant with the sweetness of passion fruit, accompanied by a fresh note of grapefruit.
Select your grind size

If you don't have a grinder at home, we'll happily grind your coffee to your specifications. Just select your brewing method above or order whole beans.

Find the right grind. You can get the most out of your coffee by grinding your beans just before brewing. Take a look at the equipment selection if you are interested in a grinder.

You can also select a grind level in each product if you want us to grind the beans for you. We use a Mahlkönig EK43 for this.

Frenchpress and Aeropress are ground on the same setting.
Cultivation

Cultivated with love by great farmers. 100% Arabica coffee, harvested when ripe and carefully processed. Sustainable and fairly traded.
Shipping

Freshly roasted, packed and shipped safely to you by DHL.
Packaging

Our standard bags contain 250g and are 100% recyclable. No mixed materials.
Brewing

Take your tried-and-tested recipe as a starting point for this roast, or get help from our brew guides.
Scoring Card

The coffee cherry can develop up to 1,200 different natural flavours. Depending on location and variety.

Learn to understand the flavours in coffee with the Scoring Card. Grade your coffee by filling out your Scoring Card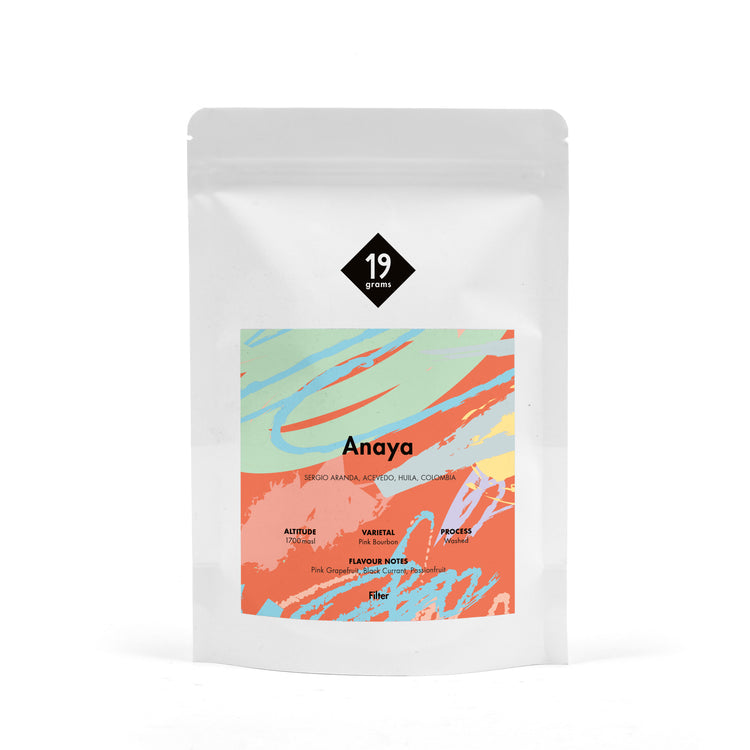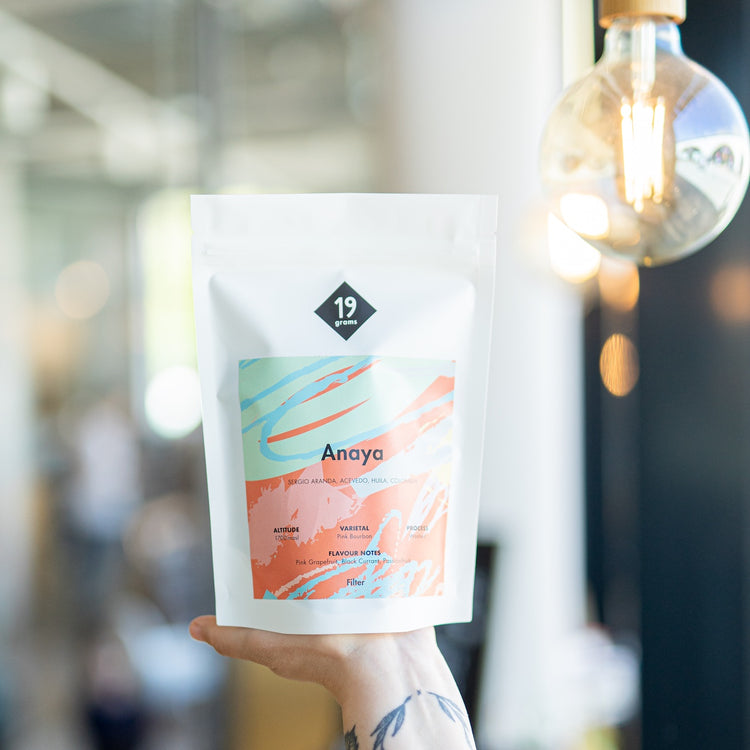 Suitable for filter preparation: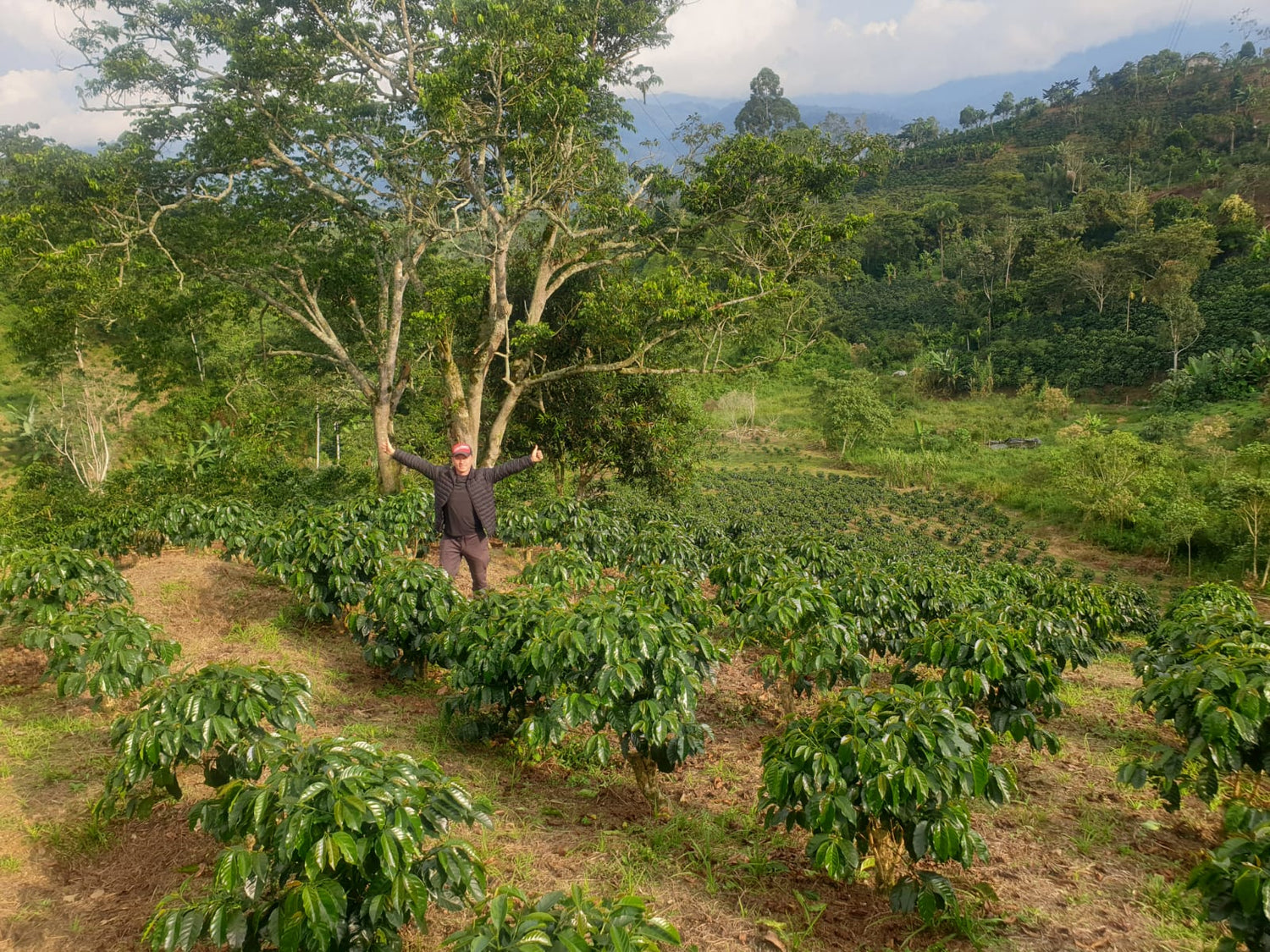 About the coffee
Pinke Pampelmuse, Schwarze Johannisbeere, Maracuja
Score:
Sweetness: 4/5 Candied fruits
Acidity: 5/5 Malic acid, lively, crunchy
Mouthfeel: 4/5 Sparkling
Body: 5/5 long, sweet, and fruity

Variety: Pink Bourbon
Processing: Washed
Harvesting Year: 2022/23
Drying Time: 15 days

Suggested brew recipe:
16gr coffee grounds to 250ml water, brewing time of 2,5 - 3 min
About the coffee
Today, the Anaya farm has 4 hectares, half of which is cultivated with coffees such as Pink Bourbon, Pacamara, Geisha, Castle and the Colombia variety. Here, Sergio has guaranteed the evolution and excellence of his coffee by strictly following every step of his technique.

Sergio knows that this is also the best way to contribute to the region, to create awareness by inviting young people to work the land, to use the resources it offers us and to keep alive the love and coffee traditions of the area.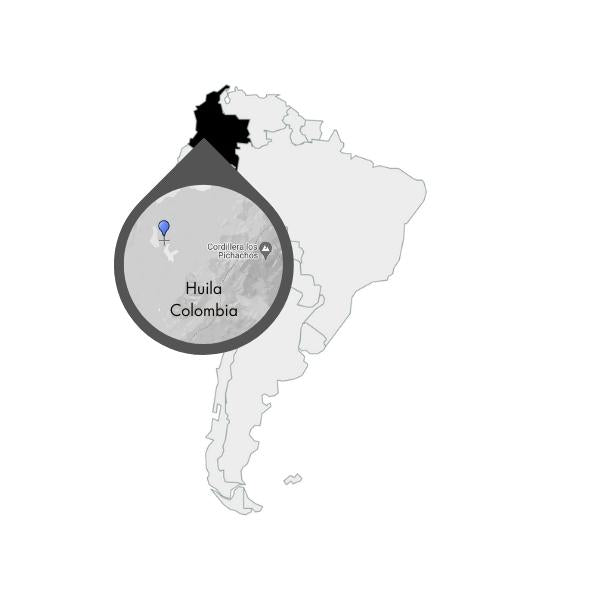 The farm | Anaya


Relationship: new Partner
Producer: Sergio Aranda
Type of Farm: family-run farm
Region, Country: Acevedo, Colombia
Altitude: 1.700 masl
Soil type: volcanic soil
Fertilisation method: organic
Shadow Type: grown in the shade
Processing location: on the farm
Number of varieties: various
Harvest season:
About the farm
ANAYA is named after the farm where Sergio's Arana's parents decided to start their journey through the world of coffee 30 years ago with all their love and dedication. Sergio Arana, who is now 30 years old and has been dedicated to growing coffee for more than half a decade, says he has found his calling and love for everything that surrounds him in terms of coffee. And it's not for nothing, because even at a young age he remembers how his parents, after a hard day's work in the coffee plantations, would end the day in the fields as their greatest reward, sharing stories about their day in the fields. Thus, his parents were responsible for instilling love and respect for the product that is still the family's foundation.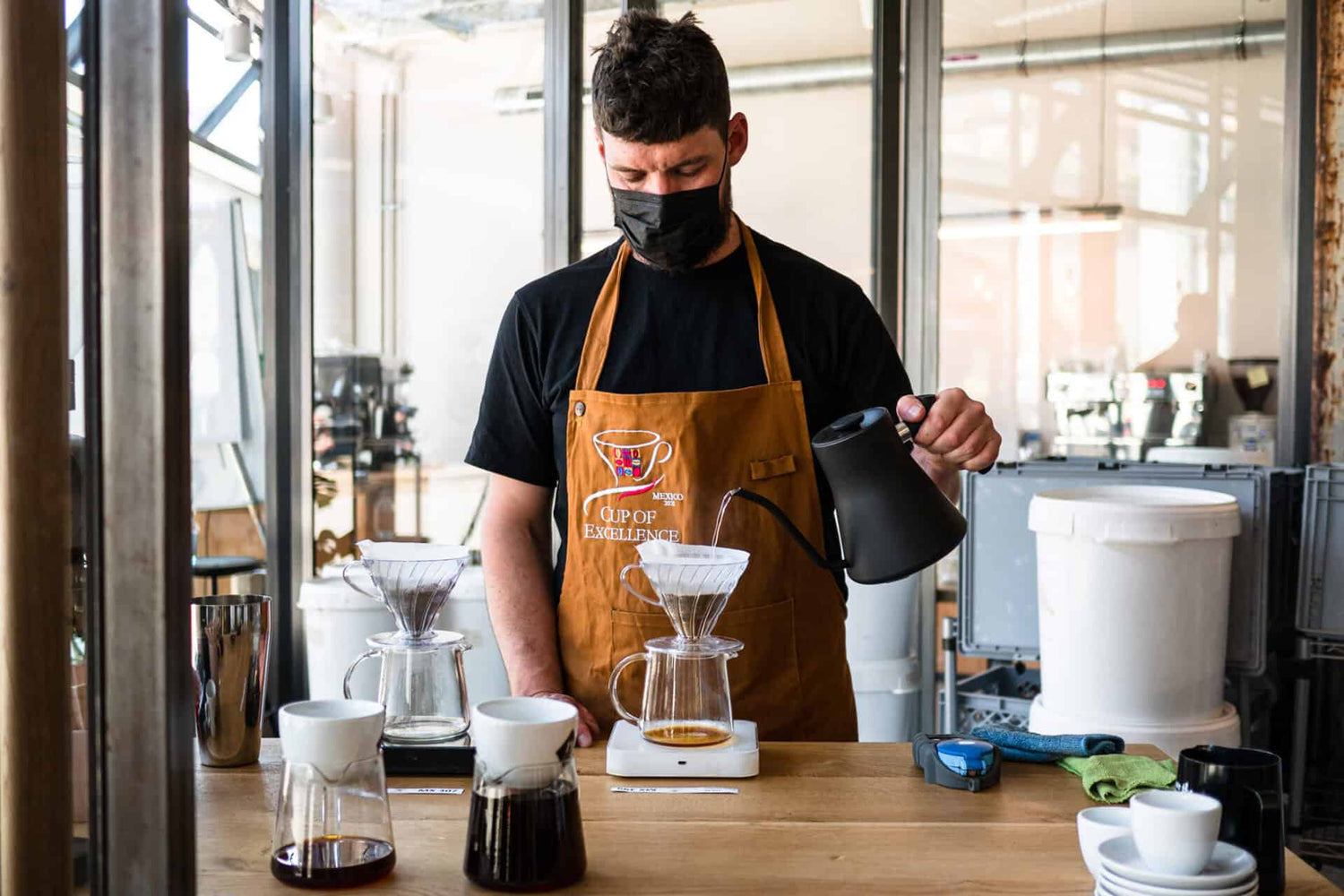 Bloody Good Rockstar
Coffee is a fruit. This means it is naturally acidic, and contains many sugars. We roast our coffees to bring out this acidity and develop their natural sweetness.
For us, all rare and special coffees are rockstars. We're super proud of our diverse and extensive range of rare coffees. Geishas and other special varieties taste their best when we're roasting them regularly and gaining experience. We are the only roasters in Germany that roast rockstars every single week, with Geisha and other rare varieties in our regular lineup.
Simply order your favourite coffee online.
Sustainably grown
Carefully grown and processed by our partners.
Worldwide shipping
Safe and reliable with DHL. Direct to your door.
Recyclable packaging
There are no mixed materials in our coffee bags, making them easy to recycle.
Pay securely
Choose from several secure payment methods.
Free shipping from €30

Easy, safe and fast delivery with DHL. Free of charge from a €30 order value.

Directly & Fairly Traded

We attach great importance to our long-term relationships, keeping farmers on equal terms.